University of Indianapolis $10,000 VEX Robotics Competition Scholarship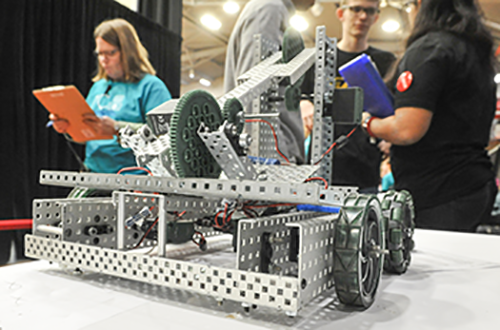 As a VEX Robotics Competition participant, you have exhibited a variety of skills, including analytical thinking, applied mathematics, problem-solving and technology design. In recognition of your accomplishments, skills and demonstrated teamwork, you are automatically eligible to be considered for a $10,000 scholarship to the University of Indianapolis. During your preparation for college, we encourage you to apply to be considered for this exciting opportunity.
Apply for the VEX Robotics Scholarship today ►
Click here to learn about eligibility requirements, and for more information on the VEX Robotics Scholarship, please contact the Office of Admissions at: 317-788-3216 or email admissions@uindy.edu.