Tuition & Financial Aid
Learn more about Financial Aid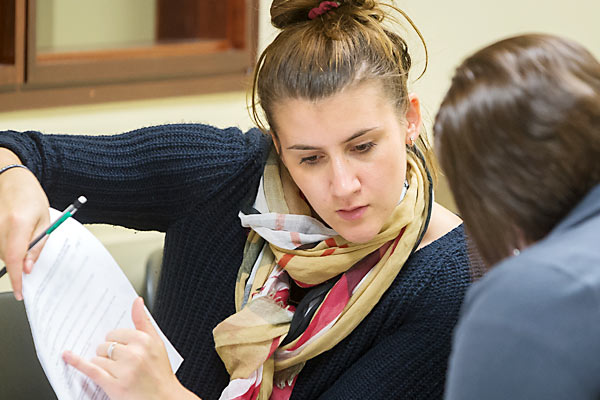 Financial Aid can help make your dream of higher education more affordable. Learn how to file in this video.
Accelerated Programs
Tuition is $330 per credit hour for the 2017-18 academic year. Arrangements for payment must be made before the beginning of each session.
Please note: If you take just one Day Division course and also are enrolled in a total of 12 hours or more in one 15-week term (even if you are an Accelerated Programs Division student), you will be charged full-time Day Division tuition.
Extended Programs
2016-17 Academic Year
Part-Time Enrollment (1 to 11 credit hours): $330 per credit hour
Full-Time Enrollment (12 to 17 credit hours): $13,930 per semester
Audit Enrollment (non-credit): $165 per credit hour
Application Fee
The nonrefundable application fee is $20.
Late Registration
The late registration fee is $30.
Deferment Plan
UIndy offers a deferment plan for students who need to split their tuition and fees into two payments. One-half of the student's balance due must be paid by the payment deadline. The balance of the student's account must be paid within four weeks. A fee is assessed for this service that ranges from $10 to $40. Late fees will be assessed on a monthly basis if the balance of the account is not paid by the due date. The student must complete a University Deferment Form to participate. Please contact the Accounting Office for assistance in completing this form.
Employer Deferment Plan
UIndy offers a special privilege to students whose employers will reimburse student educational costs. For a small nonrefundable fee, the UIndy Employer Deferment Plan allows students to defer payment of tuition and fees up to two weeks after a class ends. Only students enrolled in Extended, Accelerated, and some Graduate classes are eligible to apply for this payment plan. The instructions and application for this program are available online or in the Accounting Office upon request.
Financial Aid Deferment
Students who have pending financial aid that has been approved may request a deferment from the Financial Aid Office until the aid can be disbursed. For more information, call the Financial Aid Office at 317-788-3217.
Late Deferred Payments
Students who make a deferred payment after the date it is due will incur a $20–$25 late payment fee depending on the deferment program in which they participate.