Information for Saint Joseph's College transfer students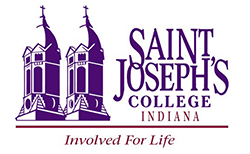 Our goal is to make your transition to UIndy easy and seamless. We understand this is a difficult time, and we want to give you the best advice possible so you can continue on and reach your academic and career goals. We are committed to keeping our costs affordable and have several financial aid opportunities available to students of Saint Joseph's College.
We are working directly with the administration at Saint Joseph's College to help facilitate the pathway for transfer students, and we are committed to working individually with each student to make the process as smooth as possible.
Transfer Credits
The University of Indianapolis will work directly with each student interested in transferring to evaluate all transfer coursework. We will work with each student to articulate a pathway to graduation in
the shortest time possible. Our academic advisors and transfer admission staff will work to complete an evaluation as soon as possible, and we are working with the academic teams at Saint Joseph's College to review courses in an effort to speed up the evaluation process. The University has an extensive list of undergraduate programs, and we will work with students to help select the path that best meets their goals.
How do I transfer?
It's easy and free to apply! Fill out our online application.
Send your official college and high school transcripts. See instructions ►
Start working on your financial aid. Get information about your financial aid package faster by:

Completing the FAFSA. If you have already completed the FAFSA, you will need to revise it by adding UIndy's school code, which is 001804.
Completing the UIndy Aid Application.
Sending official college transcripts
You can request your academic transcript from Saint Joseph's College electronically at: http://www.saintjoe.edu/transcript-requests.
Official transcripts can be delivered to UIndy in the following ways:
Ask your current or previous institution to mail official transcripts to:
University of Indianapolis
ATTN: Admissions Office
1400 E. Hanna Ave.
Indianapolis, IN 46227
Electronic transcripts can be sent to undergradtranscripts@uindy.edu.
Pick up your transcripts in person, and deliver them to UIndy. Do not open the transcripts, or they will be considered unofficial.
Cost and Financial Aid
The University of Indianapolis will award students currently enrolled at St. Joseph's College who transfer to the University of Indianapolis a transfer scholarship (UIndy/Saint Joseph's College Transfer Scholarship) equal to the amount awarded by St. Joseph's College in academic merit and need-based gift aid during the 2016-17 Academic Year (excluding talent awards such as athletic, art, music, theatre, etc. and tuition remission/exchange awards).
Religious & Spiritual Life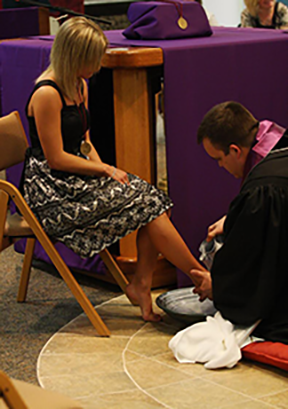 UIndy is a Methodist-related university that is committed to the spiritual growth of students from all religious traditions. In the campus's McCleary Chapel, Catholic students share a weekly Mass and confession on Sunday evenings, as well as Holy Days. Many UIndy students also attend Masses at St. Barnabus Parish, where UIndy's Catholic chaplain serves as priest, as well as the historic downtown St. John the Evangelist and nearby St. Mark the Evangelist. The Catholic priest is also available for counseling, spiritual direction and other sacramental needs.
Campus housing
If you plan to enroll full time, you may take advantage of one of our campus housing options, which consist of seven residence halls and University apartments. Campus housing is available on a first-come, first-served basis with a $50 deposit.
Come see us
We encourage you to visit the UIndy campus. Contact us to make an appointment today.