Welcome Week 2017 Schedule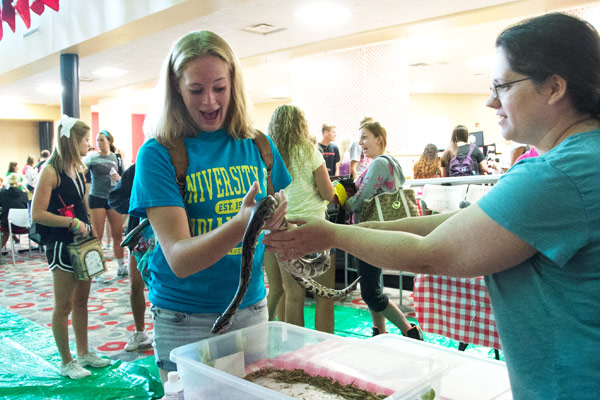 Welcome Week includes many activities to help students settle in and make new friends.
Welcome Week 2017 Daily Schedule
Taking care of business
Have you bought your textbooks and other school supplies? Picked up your parking permit for the year? Made your final tuition and fee payments? Welcome Week is a great time to finish those errands. You can also stop by The Hub–our hospitality center–to get information, ask questions, or get directions.
View Welcome Week office and business hours ►
Welcome Week highlights
Here are some highlights to look forward to:
Wednesday, August 23
Residence hall move-in begins at 8 a.m.
International student check-in
Greyhound Welcome Lunch
Commuter check-in and lunch
Convocation
Thursday, August 24
Sutphin Clinical Dedication
Hounds Take the Town
Friday, August 25
Meet your professors
Class exploration
CPB Night of Awesomeness
Saturday, August 26
Service projects with Circle K
UIndy Crimsonettes Dance Team tryouts
GloZone
Sunday, August 27
Interdenominational worship service
Picnic in the Park
Outdoor movie