Nursing Education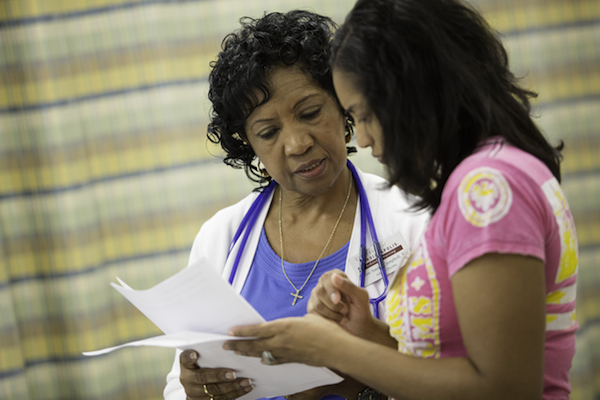 Faculty shortages at nursing schools across the country are contributing to the overall decline in new enrollments at a time when the need for nurses continues to grow. The Master of Science in Nursing-Nursing Education program trains you to take on educator role in academia, health care institutions and in the community to help address this shortage. It prepares you to:
Analyze trends in nursing science to champion best educational practices with confidence and competence
Examine learning theories and curriculum design models related to educative processes in nursing that integrate culturally aware and spiritually sensitive strategies
Explore philosophies of education while developing an individual educational philosophy that reflects commitment to professional nursing practice
Identify and analyze significant issues arising between clinical nursing practice and nursing education, and provide leadership that incorporates caring attributes in the pragmatic resolution of any differences
Assess the qualities of good measurement instruments and explore the relationship between measurement and educational decision-making from evidence-based practice
Identify and analyze society's needs for health care and engage in activities designed to address those needs through education
Program length
The Nursing Education program is 42-43 credit hours, with 240 practicum hours, and can be completed on a full or part-time basis. By taking one to two classes at a time, you can complete the program in about two and a half years (three full academic years, along with the summers in between each year), though you have up to six years to complete the degree.
Format
Courses are online only.
Online courses or course components require basic computer skills. Not sure where you stand? Take a free skills assessment ►
Curriculum
The curriculum includes 15 classes, practicum hours and completion of a scholarly project under the guidance of a faculty mentor. Classes include both non-clinical core courses and clinical courses, which must be taken in a prescribed sequence. Our advisors will work with you to help you stay on track.
Practicum requirements include experiences in diverse settings, which allow you to develop skills under a variety of circumstances. You'll work one-on-one with faculty members to find preceptor locations that meet your learning goals.
To see specific courses in this program, view the Nursing Education degree plan. Complete course descriptions are available in the MSN Course Catalog.
Tuition
Tuition for the 2017-18 academic year is $475/credit hour. Learn more about graduate fees/costs. ►
When can I start?
Non-clinical core courses are offered on a regular semester schedule. Students can apply at any time and begin courses in August, January or May.