Browse Department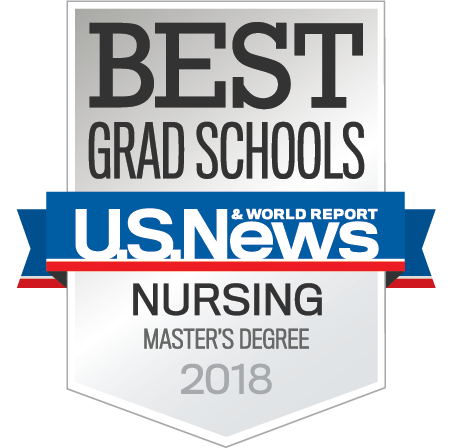 Leading MSN programs
UIndy offers five Master of Science in Nursing degree options, including the state's only Neonatal Nurse Practitioner program. The following MSN programs cover many aspects of advanced practice nursing, giving you options for specializing and advancing your career.
Traditional programs
Online programs
Online graduate certificates

We offer two graduate certificates that can be completed entirely online. The credits in these programs can be applied to specific MSN tracks if you decide to continue on to a master's degree program.
Post-master's MSN options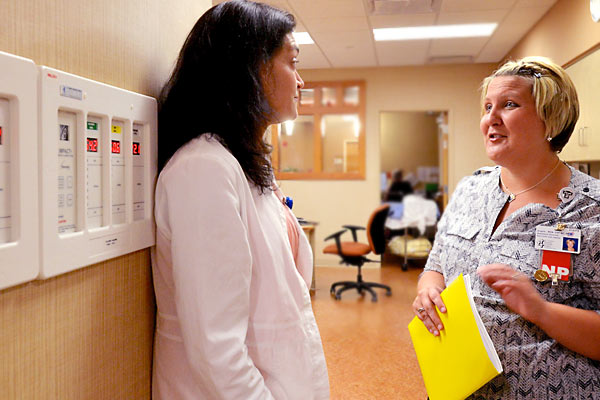 UIndy's School of Nursing offers many options to advance your career.
Post-master's programs are offered in most of the MSN concentrations for those who already have an MSN. For more information, contact Jane Kress, or call 317-788-2128. If you're looking to further your education beyond an MSN, we also offer a Doctor of Nursing Practice (DNP) degree.
Accreditation
The master's degree in nursing at the University of Indianapolis is accredited by the Commission on Collegiate Nursing Education, One Dupont Circle, NW, Suite 530, Washington, DC 20036, 202-887-6701.
In addition, the Nurse-Midwifery Program at the University of Indianapolis is accredited through January 2022 by the Accreditation Commission for Midwifery Education (ACME), 8403 Colesville Road, Suite 1550, Silver Spring, MD, 20910, 240-485-1802.
The University of Indianapolis Post-MSN Certificate and Doctor of Nursing Practice (DNP) programs will undergo a site evaluation for accreditation from the Commission of Collegiate Nursing Education (CCNE) January 27-29, 2016. Written third-party comments will be received by CCNE until 21 days before the scheduled on-site evaluation. All written and signed third-party comments will be accepted by CCNE until January 6, 2016. All comments should be directed to:

Commission on Collegiate Nursing Education
Attn: Third-Party Comments
1 Dupont Circle NW, Suite 530
Washington, DC 20036
ThirdPartyComments@aacn.nche.edu
MSN alum making impact on rural health care
Lillian Cabel, who holds UIndy Master of Science in Nursing degrees in the Family Nurse Practitioner and Women's Health Nurse Practitioner specialties, is part of a renewed effort to address women's health issues at Putnam County Hospital in Greencastle. Cabel began seeing patients Sept. 8 through the hospital's Putnam Women's Healthcare service. Read more ►