Clinical Nursing Experience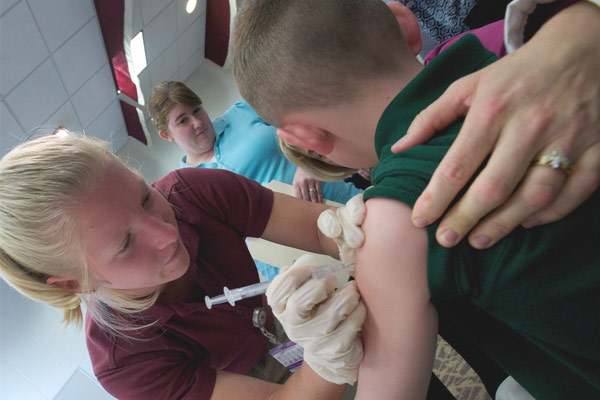 UIndy's School of Nursing partners with local hospitals, clinics, long-term care facilities, schools, daycare centers, workplaces, churches and other settings as needed. As an essential component of your nursing courses, you'll be immersed two days per week in health care facilities to help you build the skills you need for entry-level nursing practice. Health care facilities for particular nursing courses are chosen based on their ability to provide you with the best experience and help you meet course objectives.
Recent nursing practicum affiliations include:
Franciscan St. Francis Health
Community Health Network
Indiana University Health
Marion County Health Department
Roudebush VA Medical Center
Johnson Memorial Hospital
Westview Hospital
Applying classroom concepts
During a typical practicum day at a health care facility, students and a faculty member will first meet for a pre-conference during which they will discuss the care needed for patients. The students then provide the appropriate care under the supervision of the faculty member. A post-conference at the end of the day allows students to share their experiences and the application of classroom content to the patient care administered.