Doctor of Occupational Therapy (OTD) Program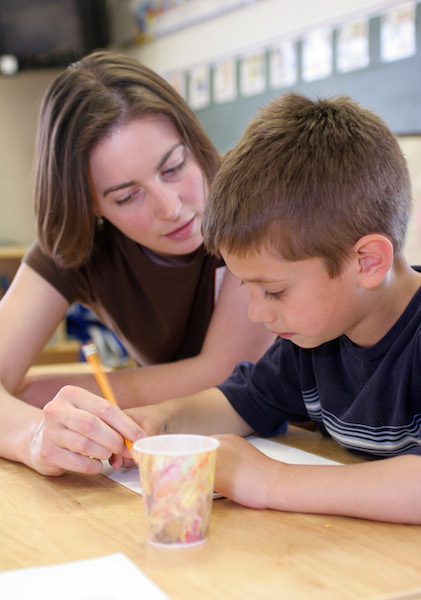 The entry-level Doctor of Occupational Therapy (OTD) program prepares students to enter practice in the profession of occupational therapy. Students are prepared as generalists; however, a strong foundation allows for future specialization after graduation.
The University of Indianapolis Doctor of Occupational Therapy (OTD) program is accredited by the Accreditation Council for Occupational Therapy Education (ACOTE) of the American Occupational Therapy Association (AOTA).
Mission
The mission of the Entry-Level Doctor of Occupational Therapy program within the School of Occupational Therapy is to develop caring and competent occupational therapy practitioners who are lifelong learners, leaders, and advocates within local, national, and global communities. Students evolve into innovative practitioners who are critical thinkers in the development of scholarship, integrating evidence and practice. Learning opportunities cultivate leaders with high standards of professionalism in existing and emerging practice areas. Graduates impact the health and well-being of clients across diverse populations by facilitating engagement and participation in valued occupations.
Format
The entry-level Doctor of Occupational Therapy program is taught in traditional classroom setting, using a combination of lecture and hands-on lab coursework.
Program length & curriculum
The 105 minimum credit-hour curriculum is completed in 3 years of full-time academic work (including summers). This includes 10 months of full-time fieldwork.
Tuition
Tuition and fees are subject to change annually. The program costs $13,995 for fall/winter semesters and $7,544 for summer term. Learn more about graduate fees/costs See a tuition breakdown by year and a list of other possible fees. ►
When can I start?
Each year, a new OTD cohort begins in the fall. Applications for the fall cohort are due by October 1.
How is the OTD different than the MOT?
The Master of Occupational Therapy and the Doctor of Occupational Therapy programs differ by format, research requirements, and clinical experience. The OTD is a full-time program with classes offered on weekdays. In addition, students in the OTD program will complete one additional clinical rotation (Doctoral Capstone). The OTD program has a focus on research application, while the MOT program has a focus on evidence-based practice. MOT classes are offered two days per week, allowing for working professionals to remain in their jobs while going to school.