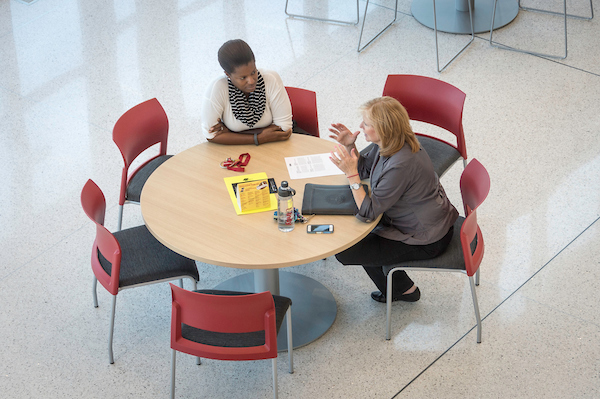 The MS in HCM program is offered completely online and provides students who have a bachelor's degree with a solid understanding of the skills necessary to become successful in healthcare management. Whether you are new to the healthcare field or are currently involved, our two concentrations are tailored for students to work within specific facets of the industry.
The long-term care management concentration has been developed for students looking to work as administrators in skilled healthcare facilities, assisted living and residential care facilities, while the home and community-based care track prepares students for positions in hospice, home healthcare agencies and an array of outpatient care centers.
Program length & format
The program requires the completion of 36 credit hours (12 courses of three credit hours each) with courses generally scheduled in accelerated blocks that last seven to seven and a half weeks, allowing students to complete two classes per 15-week term, concentrating on one course at a time.
Students will be required to complete an internship in the field. For students who can provide documentation of the completion of the Administrator-in-Training for certification in Indiana, the internship may be replaced by additional electives and completion of a capstone project.
Students will complete the program over two years, taking six credit hours per semester. This is a cohort-based program, meaning students begin at the same time, fostering networking skills and relationship building.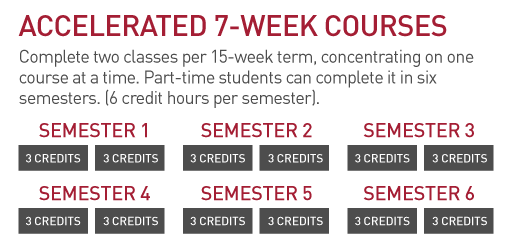 Curriculum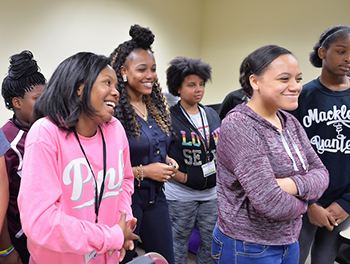 The curriculum within the MS in HCM program is offered completely online and will focus on the future of the U.S. healthcare system, management regulations and principles, regulatory standards, human resources, finance, legal and ethical issues, and change management and innovation, specifically in the long-term and community-based care environments. This curriculum will provide students with the ability to understand the systems in place, changes being made, and how to effectively manage and motivate healthcare workers.
Cost/Tuition
Tuition for the 2018-2019 school year will be published in Spring 2018.
Learn more about financial aid for graduate students ►

When can I start?
The first cohort for the Master of Science in Healthcare Management will begin in Fall 2018.