Browse Department
Become Part of the Nation's Fastest Growing Field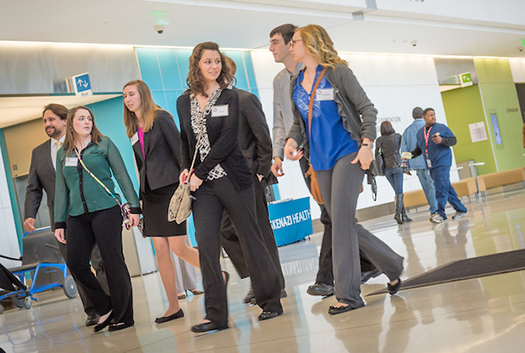 The healthcare industry is on a steady and rapid incline, projected to continue growing through 2024. Our new Master of Science in Healthcare Management (HCM) program, which will begin in Fall 2018, was created to meet the burgeoning needs of this dynamic and vital industry, allowing students to acquire specific skillsets, which can be applied in a range of healthcare careers.
Career Outlook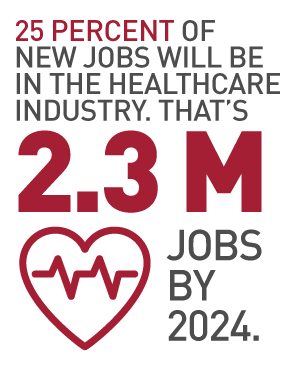 The healthcare industry is among the top in the nation experiencing a surge in the job market. According to economist Michael Wolf, between 2014 and 2024, the fastest-growing segment in the workforce will be healthcare workers, and 25 percent of new jobs generated will be within the healthcare industry—that's 2.3 million jobs by 2024.
Due to the rise in healthcare careers, the demand for talented managers will continue to grow.