Study Abroad and Financial Aid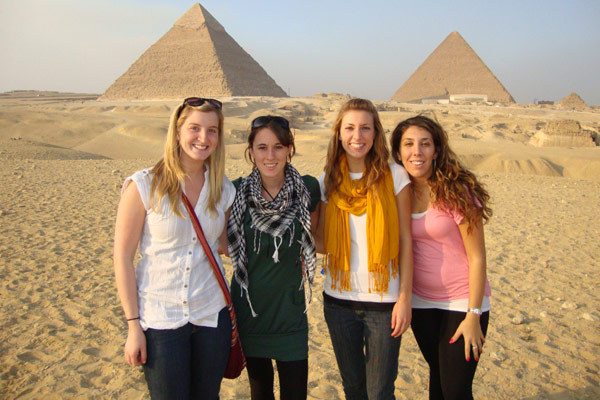 The University of Indianapolis participates in the College Consortium for International Studies. This program provides study abroad opportunities as a part of the college experience. Some federal and state financial aid may be available for students who choose to study abroad through the College Consortium for International Studies.
To be eligible for study abroad, students must have completed at least 24 credit hours on the main campus in Indianapolis.

Students must be full-time regular, degree-seeking students on the main campus in Indianapolis and must be in good academic standing.

Students may choose from internal programs, which currently include (1) the CCIS programs, (2) Intercollege or (3) an accredited and approved external program.

Students may receive federal and state aid for which they are eligible for the study broad enrollment period in internal programs only. Financial aid will be based on the cost of attendance at the host institution.

University travel grants may be awarded for study abroad. Other university assistance (institutional aid) will not be available for study abroad.

University payment plans are not available for study abroad.

An administrative fee of $200 will be assessed for each semester of study abroad.

Credit for the courses taken at a study abroad institution are given on the same basis (in terms of instructional time) as the main campus. Grades are posted as "S" or "U" for CCIS programs. Courses at UI international campuses are assigned as direct credit with a letter grade reflected on the UI academic transcript.

The study abroad experience is limited to two semesters, or one semester and one summer session for a student pursuing a baccalaureate degree or one semester for a student pursuing an associate degree before the senior (final) year, or as required by the student's degree program. Approval for study abroad during the senior year may be granted upon petition.
Contact the Office of Study Abroad for more information about the program and the Financial Aid Office for aid eligibility criteria.