Student Employment Information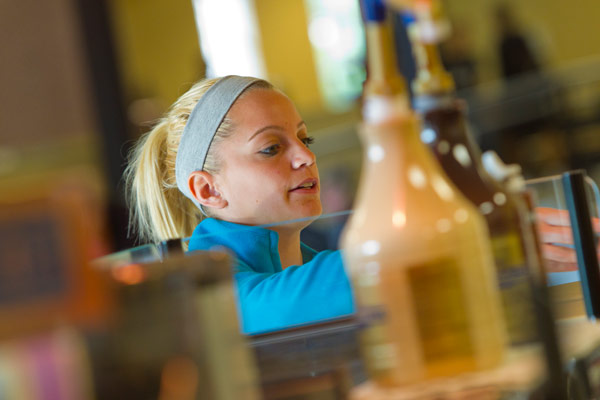 There are several opportunities for students to work on campus either through the federal work study program or regular employment. To review the open positions, you will want to contact the Professional Edge Center as they will direct you on how to access the portal to review and apply for positions.
Federal work study
If you are eligible for federal work study, it would appear on your financial aid notification with a dollar figure. This would be the amount available to you for the academic year. This does not guarantee employment, so it is important to make sure you contact the Professional Edge Center and have them help you with the jobs that are available. Federal work study is a need-based program. The federal government will pay 75% of the student's wages and the university will pay the other 25%. There are also some non-profit off-campus employers who participate in the program. To be eligible for work study, the student must be a U.S. Citizen or permanent resident, be enrolled at least half time in a degree-seeking program, and demonstrate financial need by completing the Free Application for Federal Student Aid (FAFSA).
Regular student employment
Several of the positions posted each year do not require the student to be eligible for work study. So, if this was not a part of your financial aid package, you will still want to contact the Professional Edge Center for job vacancy notices. If you are having difficulty finding employment, you may also want to contact such departments as the library, computing services, and the cafeteria.