How to Apply for Financial Aid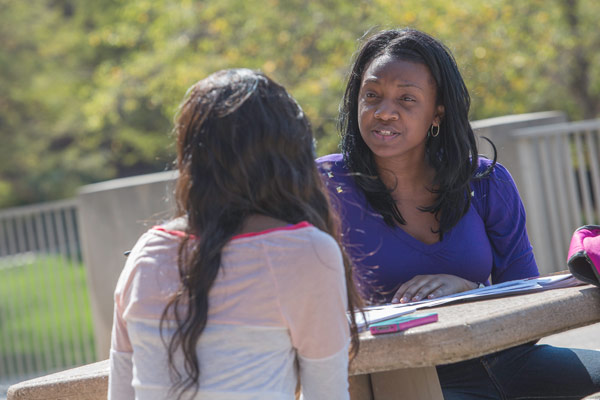 If you use financial aid to help cover the cost of your education, you must apply each year. The Free Application for Federal Student Aid (FAFSA) is available on January 1 of each year for the upcoming academic year. At the University of Indianapolis, an academic year FAFSA will be used for aid consideration for semesters I and II, as well as the following summer semester.
As a graduate student, you are no longer eligible for state grants. Therefore, the traditional priority deadline of March 10 does not impact you in the same way it does an undergraduate student. If you anticipate that you may enroll at least half-time in the upcoming semesters, it is recommended that you first file your prior year federal taxes and allow the IRS to process your form(s). Once complete, you may then file your new academic year FAFSA. 


Review the following checklist and helpful tips to make sure you don't miss an important step as you apply. You may also review costs as well as available aid, eligibility, alternative options, and access additional forms that will assist you in your process.
Get ready to file the FAFSA
Need to create your FSA ID?

First-time FAFSA filers should first apply for an FSA ID at studentaid.gov/fsaid. The FSA ID consists of a username and password selected by the user. Activation may take one to three business days. Please note: Each FSA ID user must have a unique email address.
What if you already have a federal PIN?

You can link your PIN information to your new FSA ID by entering your PIN during the registration of your new FSA ID. PINs are no longer accepted (effective May 10, 2015). Once linked, you may use your new FSA ID immediately to access federal aid sites and to sign your FAFSA.
What will you need to file your FAFSA?

You will need your FSA ID, Social Security number, prior year federal tax returns, driver's license, bank statements and investment account statements. Permanent residents and eligible noncitizens will also need Alien Registration numbers. A FAFSA worksheet or a paper FAFSA may be obtained from the www.fafsa.gov site; either of these tools can provide a template from which you can plan your FAFSA detail prior to actually completing your application. 



What if you have not filed your prior year federal taxes yet?

If you have not filed your prior year federal taxes yet, you may use estimated financial information and simply indicate that you "will file" taxes within the FAFSA. Tips for estimating: Use W2s and other earnings' statements as your source(s) for income. 



What is the IRS Data Retrieval Tool within the FAFSA?

You may retrieve your federal tax information directly from the IRS as you file your FAFSA. To take advantage of this option, electronic tax filers must wait at least 2-3 weeks prior to using this option and paper tax filers must wait at least 8-11 weeks. Exceptions: Students who are married but file federal taxes separately from their spouse.

Why is it important to use the IRS Data Retrieval Tool?

If you are able to transfer your (and your spouse's if married) federal tax information directly from the IRS into your FAFSA and you do not alter the fields, you minimize errors with your application and reduce aid processing time.

Can you go back into your FAFSA and use the IRS Data Retrieval Tool after you file your taxes?

Yes. It is the recommended option. Go to FAFSA.gov, log into the student's FAFSA record, select "Make FAFSA Corrections," and navigate to the Financial Information section(s) of the form. From there, follow the instructions to determine if you and/or your spouse are eligible to use the IRS Data Retrieval Tool to transfer your prior year IRS income tax information into your FAFSA.
---

How to file the FAFSA
Go to the FAFSA website at www.fafsa.gov and click "Start a New FAFSA." If you filled out a FAFSA last year and want to renew it, click "Login" and select "FAFSA Renewal."

Enter either your FSA ID or personal information to log in to FAFSA on the Web.



Near the beginning, you'll create a "save key" which you can use to start your FAFSA, save it without finishing, and open it later to finish.

Complete non-financial sections of the FAFSA. These sections include: Student demographics, school selection and dependency status.

Complete student financial sections of the FAFSA. You may refer to your FAFSA worksheet, earnings statements, bank statements and investment account statements. Within this section, you will be offered the option to use the IRS Data Retrieval Tool to view and transfer prior year federal tax information. 



Sign and submit your FAFSA. Be sure to sign your FAFSA with your FSA ID (username and password). Once you see your confirmation page, you'll know you've successfully submitted your FAFSA. Print this page for your records.
---
Complete other tasks


Complete the online UIndy Aid Application (UAPP). The UAPP will be used to prepare aid for semesters I and II.



Need other forms?

The Office of Financial Aid may request additional information from you as we process your application. Visit our forms page to respond to these requests.

Need summer aid?

You must first register for your summer courses. Next, complete a Summer UIndy Aid Application.
Helpful tip: Your financial aid will disburse each semester 10 days prior to the semester start date. In order to be proactive and insure that your aid is ready to disburse, it is important that you file in advance of this date (at least two to three months) to allow sufficient time for your financial aid to be prepared.
---
Graduate financial aid library
Please feel free to visit our Graduate Financial Aid Library where we house various aid guides for graduate students enrolled in UIndy programs. These guides may be an excellent quick reference tool for your use. Our current library consists of:
*Please note that this guide references use of HigherOne in the refund process. UIndy now partners with BankMobile Disbursements (formerly Higher One) and has transferred refund selection services to BankMobile. More information about refunds and BankMobile can be found here and at RefundSelection.com.
(Note: the Traditional Graduate Program Guide is useful for students enrolled in most master's and doctoral programs.)