Programs & Resources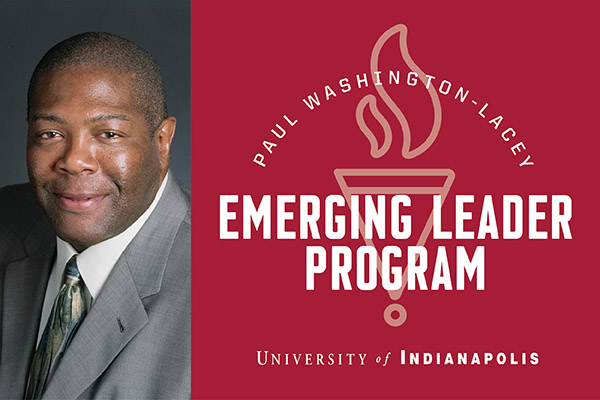 Being developed in partnership with leaders across campus, the Paul Washington-Lacey Emerging Leader Program provides opportunities to high-potential students by developing their personal and professional skills and encouraging them to embrace the idea of paying it forward. The PWL Emerging Leader Program will inspire students in key areas: academic excellence, career readiness, leadership development and personal growth. The first student cohort is planned for Semester II in 2018 but you have an opportunity to support this important work today through a new crowdfunding site.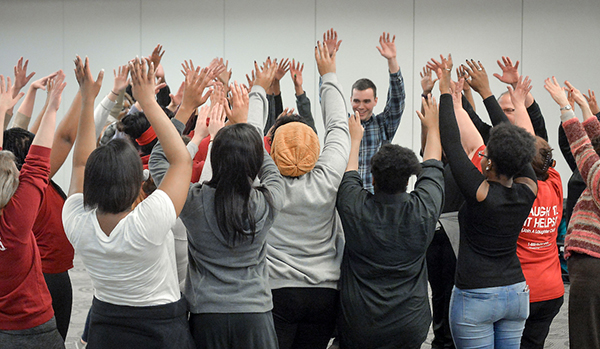 A Laughing Wellness easy yoga event hosted by Project Regalia. Sponsored by Student Affairs, Laughing Wellness is an interactive practice focused on developing a positive attitude and is designed to improve physical, mental, emotional and especially social well-being.
University of Indianapolis has many inclusive student groups and organizations, including:
Black Student Association (BSA)
Chinese Student Union (CSU)
Indian Student Association
Modern Languages Club
Student Organization of Latinos (SOL)
UIndy PRIDE Gay-Straight Alliance
Catholic Student Association (CSA)
Muslim Student Union
University of Indianapolis provides additional support for veterans interested in enrolling in undergraduate, adult learning, or graduate studies. Our Office of Admissions can assist veterans by walking them through program options, applying for veterans benefits, registering for classes, and more.
University of Indianapolis provides special accommodations for students with disabilities. Through the office of Services for Students with Disabilities (SSD), UIndy works with students on a case-by-case basis to determine accommodations that meet their specific needs in accordance with the Americans with Disabilities Act. SSD coordinates services for equal access to UIndy's educational and co-curricular opportunities.
In addition, students with specific learning disabilities can find full support in earning an associate's or bachelor's degree through the BUILD program, Baccalaureate for University of Indianapolis Learning Disabled.
A list of resources regarding DACA including frequently asked questions, contact information, publications, and organizations can be found here.
Providence Christo Rey
Christel House Academy