Inclusive Excellence at UIndy
Strategically Planning for Inclusive Excellence: How Do We Get There?
Inclusive Excellence speaks to the rich diversity of the University and how that strengthens us. The University's focal points of student experience and engagement, community engagement and involvement, and faculty/staff excellence outlined in the Vision 2030 plan align with the five metrics identified for Inclusive Excellence at UIndy: Access & Equity, Climate, Diversity in the Curriculum/Co-Curriculum, Intercultural Learning & Development, and Internal/External Community Engagement.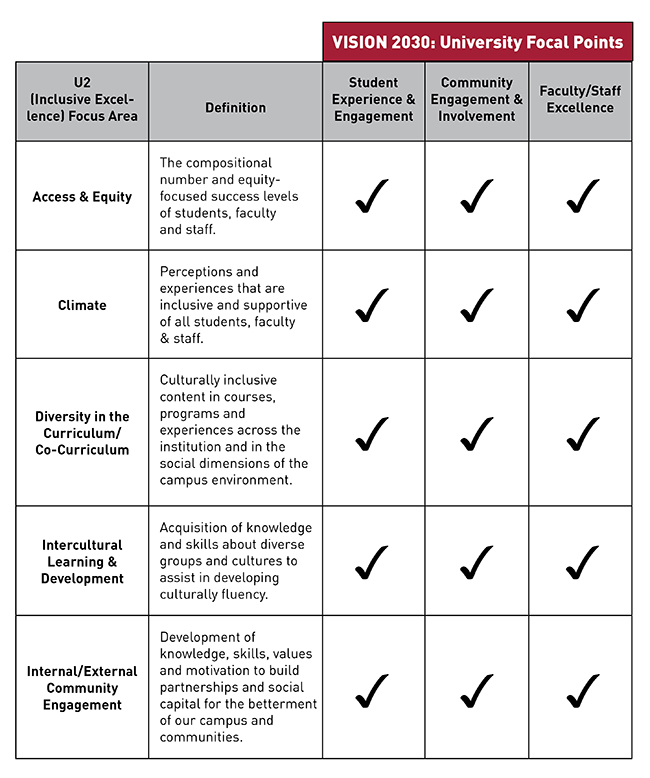 On the UIndy R.A.D.A.R
Inclusive Excellence at UIndy is implemented through the R.A.D.A.R model. The research and analysis phase is accomplished through campus forums. Ideas resulting from these conversations with the campus community allow us to design and implement action plans for further improvement. These plans are then assessed and reported on to evaluate their effectiveness.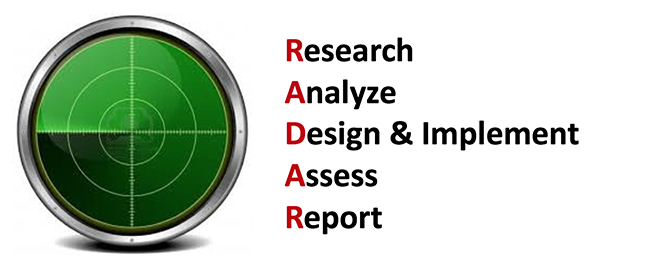 Save
Save