Teach (STEM)³ Faculty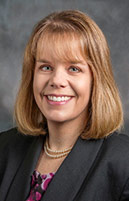 Dr. Kimberly Baker
Assistant Professor
Biology
Lilly Science Hall 113
317-788-3591
bakerkm@uindy.edu
Expertise in molecular genetics, cell biology and cancer biology

PhD, Molecular, Cellular and Developmental Biology
Areas of Expertise
molecular genetics, cell biology, cancer biology
Background
Dr. Baker has taught a variety of biology courses throughout her academic career including Molecular Biology, Cell Biology, Genetics, Introductory Biology, Developmental Biology and Cancer Biology. She is a molecular geneticist by training and has published research articles on the transcriptional regulation of oncogenes and tumor suppressor genes involved in the development and progression of breast cancer. Her current research interest focuses on the use of dietary phytochemicals as a means to suppress breast cancer cell proliferation.
Research Interests
dietary phytochemicals as cancer chemopreventive and chemotherapeutic agents; gene regulation and breast cancer
Education
PhD, Molecular, Cellular and Developmental Biology, Ohio State University
MS, Microbiology, Clemson University
BS, Microbiology, University of Minnesota
Favorite thing about UIndy
The opportunity to work closely with students both in the classroom and research laboratory.
Contact Information
bakerkm@uindy.edu
317-788-3591
Lilly Science Hall 113
Dr. Leslie Gardner
Professor of Mathematics & Computer Science
Lilly Science Hall, 302
317-788-3537
lgardner@uindy.edu
Areas of Expertise
graph theory, optimization, simulation, supply chain management, quality
Background
Published several articles on the decomposition of three-connected graphs and algorithms that are based on decomposition. Developed software packages to optimize the process of new product development at Dow AgroSciences using simulation with a genetic algorithm and to optimize the structure of Dow AgroSciences supply chains using an integer programming model. Does extensive outreach to public schools in supply chain education and has developed partnerships with professional societies to support supply chain education.
Research Interests
supply chain optimization, graph theory
Education
PhD, Industrial Engineering, Purdue University
MS, Industrial Engineering, Purdue University
MS, Mathematics, Indiana State University
BS, Physics and Mathematics, DePauw University
Fun fact
I grow organic catnip.
Favorite thing about UIndy
UIndy provides students the opportunity to develop spiritually as well as intellectually.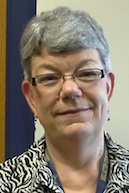 Jane Jack
Director
The Choice Academy, Decatur Central High School
Adjunct Faculty
Teach (STEM)3 Program
Areas of Expertise
secondary education, science
Background
Currently a high school administrator. Previously was an instructional coach at the high school level for 3 years, taught science (primarily chemistry) in grades 6-12 for 26 years, and wrote Environmental Impact Statements for 6 years. Also has been an adjunct faculty member at Indiana University and Vincennes University.
Research Interests
instructional strategies
Education
MS, Education, Indiana University
BA, Secondary Education/Biology/Chemistry, Indiana State University
Fun fact
I'm a chocoholic!
Favorite thing about UIndy
The people!
Dr. Jean Lee
Associate Director
Teach (STEM)3 Program
Assistant Professor
School of Education
Esch Hall, 230G
317-788-3456
jslee@uindy.edu
Areas of Expertise
project-based learning, mathematics education
Background
Experience includes delivering professional development presentations in project-based learning and algebra readiness to in-service teachers. Previously a mathematics teacher from San Diego, and taught courses ranging from Algebra Remediation to AP Calculus. Currently secretary for the Hoosier Association of Mathematics Teacher Educators. Participated in the 2011 Mathematics Education Service, Teaching and Research (STaR) Program that was funded by a National Science Foundation grant.
Research Interests
preparing and supporting STEM teachers to engage in standards-based, innovative curricula and instructional models, and enhancing the knowledge needed for successful implementation; investigating how teachers design and implement project-based learning units in a mathematics classroom; the kinds of teacher-supports used to sustain rigorous mathematics units; learning opportunities teachers provide and how students take part in these opportunities
Education
PhD, Curriculum and Instruction, Indiana University
M.Ed, Education, University of California-San Diego
BA, Pure Mathematics, University of California-San Diego
Fun fact
I enjoy working out, running and kickboxing, and enjoy eating food a little too much!
Favorite thing about UIndy
The class sizes at UIndy are small, so we can really deliver quality instruction.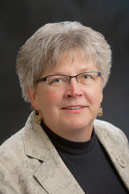 Deborah Sachs
Director & Assistant Professor
Teach (STEM)3 Program
School of Education
Esch Hall, 244N
317-788-2052
dsachs@uindy.edu
Areas of Expertise
education, science, brain compatible teaching strategies
Background
Taught high school science for 21 years. Member of several professional organizations and has presented at numerous state, regional and national education conferences including the National Science Education Association, ASCD, the Association for Middle Level Education and Learning Forward. Co-author of 14,641 Lesson Plans: a Flip-Book for Designing Engaging Lessons.
Research Interests
effective teaching strategies
Education
MS, Education, Butler University
BS, Education, University of Indianapolis
Fun fact
I have traveled over the Serengeti in a hot air balloon.
Favorite thing about UIndy
The collegiality that exists across the entire campus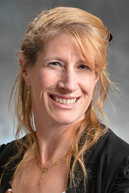 Dr. Katherine Stickney
Department Chair & Associate Professor
Chemistry
Lilly Science Hall, 332F
317-788-3552
kstickney@uindy.edu
Areas of Expertise
organic chemistry, environmental chemistry, chemistry teaching
Education
PhD, Polymer Chemistry, Virginia Tech
BS, Chemistry, University of New Hampshire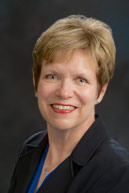 Lynn Wheeler
Assistant Professor of Teacher Education
School of Education
Esch Hall, 244T
317-788-3446
wheelerl@uindy.edu
Areas of Expertise
school-community relations; teacher evaluation; models of effective instruction, including project-based learning; strategic planning for school and program improvement; balancing management and leadership; utilizing technology to enhance instruction; career and technical education
Background
Worked for many years in Indiana public schools as a building-level administrator, counselor and Spanish teacher, including several assignments in career and technical education centers. Has made multiple presentations about online leadership simulations and games.
Research Interests
teaching with technology; school-community relations; school transformation
Education
Certificate program in school administration, Indiana University
EdS, Counseling & Guidance, Educational Inquiry Methodology and Spanish, Indiana University
MS, Counseling & Guidance and Spanish, Indiana University
BA, Spanish Education and Russian Education, Purdue University
Fun fact
I am from Fond du Lac, Wisconsin. I love to ski, make bratwurst and cheese fondue, and have been sturgeon fishing on Lake Winnebago.
Favorite thing about UIndy
The students!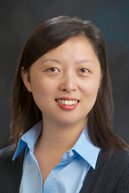 Dr. Gaoming Zhang
Assistant Professor of Teacher Education
School of Education
Esch Hall, 244H
317-788-3245
zhangg@uindy.edu
Areas of Expertise
educational technology, educational psychology, globalization and education, literacy instruction
Background
Research focuses on using technologies to construct meaningful learning environments, the impact of globalization on education, and using technology to facilitate language learning. Work has appeared in Asia Pacific Journal of Education, EDUCAUSE Review, Journal of Early Childhood Teacher Education and On the Horizon. Was recently awarded an Innovator Grant to work with teacher candidates and prepare them to teach effectively with iPads in K-12 classrooms.
Research Interests
technology integration, language learning, globalization and education, educational reforms and policies
Education
PhD, Educational Psychology and Educational Technology, Michigan State University
MA, Literacy Instruction with specialization in Second Language Acquisition, Michigan State University
Fun Fact
I speak Mandarin Chinese and English.
Favorite Thing About UIndy
The people