Teach (STEM)³
Admission requirements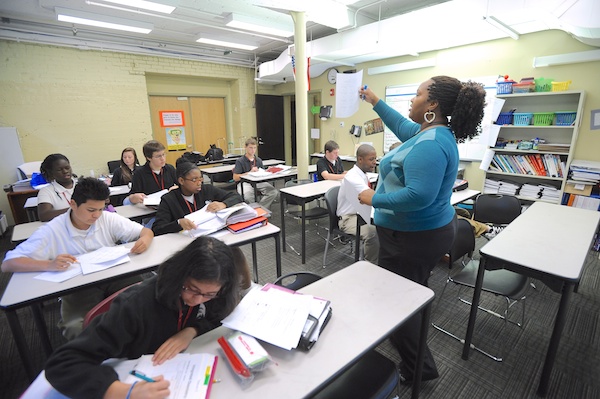 Teach (STEM)3 is open to recent college graduates and career changers. To be considered for the UIndy program, you must meet the following requirements:
Completed application form.
An earned undergraduate degree with a STEM major from a regionally accredited college or university*
Official academic transcripts with a minimum cumulative GPA of 2.75 with STEM major/minimum 3.0 GPA for STEM content.
Two 500 word or less personal essays on characteristics you possess that would make you a good teacher and why you are interested in enrolling in a clinical residency teacher preparation program.
Three letters of recommendation.
Passing scores on:
Resume.
Criminal history check.

In-person interview.
*Exemptions to STEM major qualifications may apply to candidates with strong career records/interviews.
Apply
To apply for this program, please contact Program Director Deb Sachs at dsachs@uindy.edu.
CASA requirements
In response to the Indiana Department of Education's rules governing admission to teacher education programs, UIndy's School of Education has adopted the following policy:
Individuals may choose one of the following CASA alternatives:
An ACT with a score of at least 24 based on Math, Reading, Grammar, and Science.
An SAT with a score of at least 1100 based on Critical Reading and Math.

GRE:

Score of at least 1100 based on Verbal and Quantitative for test taken prior to August 1, 2011.

Score of at least 301 based on Verbal and Quantitative for test taken after August 1, 2011.

A CASA score of 220 for each subtest in Reading, Writing and Math.
An earned Master's degree from a regionally accredited institution.
*ACT, SAT and GRE scores do not include writing.