Browse Department
Combat math & science teacher shortages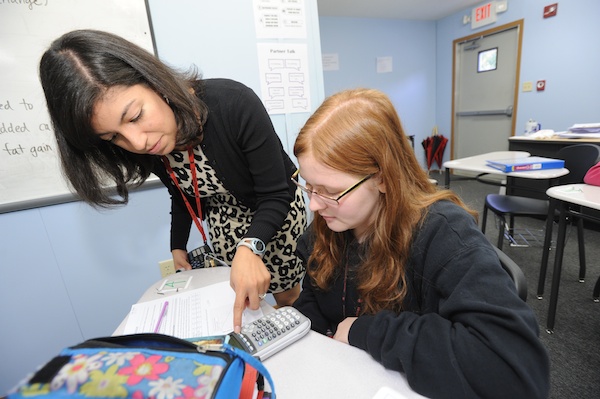 Harness your math or science skills and help transform math and science teaching at high-need urban and metropolitan schools. If you are a college senior, graduate or career changer with a math or science bachelor's degree and a desire to teach, you could qualify for the Woodrow Wilson Indiana Teaching Fellowship. This intensive, full-time program takes a year to complete and includes a $32,000 stipend to help cover tuition and other expenses.
If you have a degree in a content area outside of math or science, aren't interested in a full-time program, or are already teaching with an emergency license, UIndy's all-area Master of Arts in Teaching program may be for you.
Strong mentorship program
Our team of experienced faculty is committed to helping you succeed. You'll continue to receive intensive one-on-one mentoring from UIndy faculty through your first three years of teaching, in addition to mentoring programs through the school districts. We urge our fellows to become teacher-leaders, and will encourage you to take on leadership roles.
Project-based learning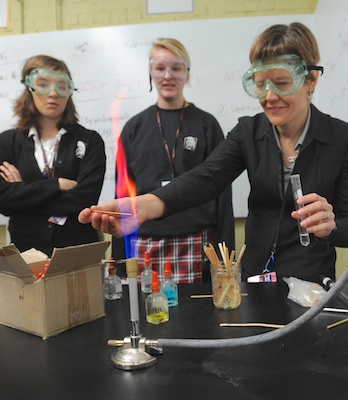 The curriculum is presented in a project-based learning (PBL) format, which helps increase your retention of the material through in-depth projects related to the experiences you'll have as a teacher. You'll then be able to incorporate this method in your own classroom.
Train the next generation of STEM workers
By 2018, Indiana is expected to have 118,000 STEM jobs to fill, most requiring some post-secondary education. Yet today, too few students are acquiring the STEM skills needed to become college- or career-ready. By becoming a STEM teacher, you can help prepare students for careers in these high-demand fields.
Making headlines
UIndy's Woodrow Wilson program has been featured in two extensive U.S. News & World Report articles about innovation in education graduate schools.