Browse Department
Upcoming webinars
Join us for one of our upcoming webinars to learn all that the MBA in Education Leadership has to offer. The webinar occurs several times. Please register for the date and time that works best for you.
After registering, you will receive a confirmation email containing information about joining the webinar.
Brought to you by GoToWebinar®
Webinars Made Easy®
Combining the best practices from business and education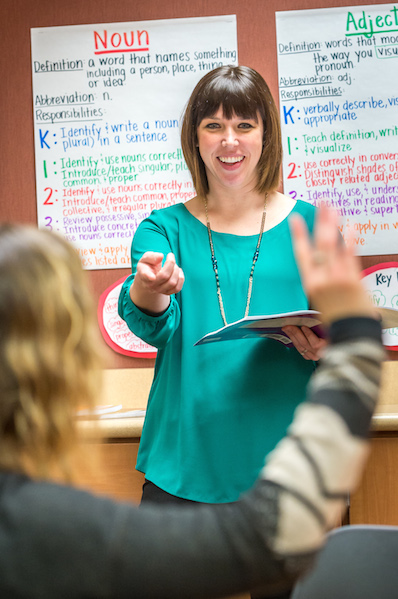 UIndy has partnered with the Woodrow Wilson National Fellowship Foundation on a unique and innovative master's degree: an MBA in Education Leadership. This interdisciplinary program between the School of Business and the School of Education combines the best practices in business and education leadership within an education context. The purpose of the program is to improve student achievement domestically and also to become competitive internationally.
Prospective fellows will be nominated by their school districts, principals, or charter authorizers to be considered for this highly selective 13-month fellowship. Most coursework happens in intensive summer sessions designed to make the most of the time when fellows are not in the classroom. During the school year, fellows will continue working in their school and also complete MBA projects related to the summer courses. This program will appeal to candidates who strive to become a principal, superintendent, or other central office administrator.
Important dates for the next cohort that begins in June 2017 and ends in July 2018
Nominations
The nomination period begins on Aug. 15, 2016 and closes Dec. 30, 2016.
Applications
The application deadline is Friday, Feb. 3, 2017.
Tuition/Cost
The cost for the program is $20,000 annually.
View an informational program presentation
Want to learn more about the Woodrow Wilson MBA in Educational Leadership program? We've created a short, 5-minute informational presentation to help you learn everything you need to know. View the presentation ►