Browse Department
Secure your future in school leadership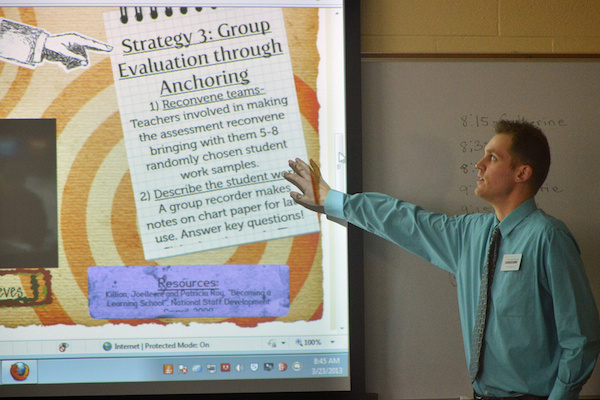 UIndy's Educational Leadership (iLEAD) graduate program prepares you to be a school leader and frontline decision-maker who can drive school improvement amid challenging educational issues. Taught by seasoned principals, superintendents and administrators, you'll get a steady grasp on the shifting demands of leading an effective learning community. Read about iLEAD's big impact on local teachers ►
This cohort-based program combines face-to-face interaction and dynamic online instruction with actual field experience. With the support of a field coordinator and principal in an area school, you'll be able to master critical aspects of leadership practice, collaborate with instructors and use assessment data to prioritize and meet goals. From your very first semester, you'll also work closely with a mentor to help you in your transition to school administration.
A program to fit your schedule
iLEAD's Saturday classes and online learning model make it possible for you to juggle teaching and career advancement. Inside and outside of the classroom, you'll practice the skills that produce real outcomes and culturally proficient leadership.
Newsworthy
UIndy Educational Leadership grads lead innovative program to turn around struggling IPS school

Photo: From left, Executive Director Ross Pippin, Director of Operations Anuja Petruniw and Director of Academics Dana Stockton.
When the Thomas Gregg Neighborhood School launches in July, University of Indianapolis Educational Leadership graduates will be at the helm of transformational change. The near east side school – also known as IPS School 15 – will become an Innovation Network School, a model that puts the school administrators in direct control of the school's structure, staffing and performance, with input from parents. Read more about this opportunity.
iLEAD graduates in the news
UIndy iLEAD graduate and principal at Fortville Elementary, Heather Noesges, is featured in the IndyStar for her work bringing STEM into the classroom in a fun, creative way. Students learned about STEM fields by building arcade games and sharing them with peers, family and friends. See the slideshow and read more about Heather's work on the project ►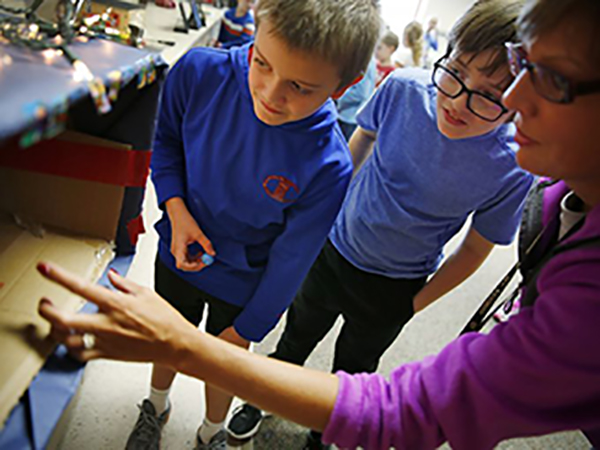 "

The kids loved creating the games and they were so engaged.

The first-graders ran back to their math class and said they needed to do the same thing."
Heather Noesges talks about seeing her students enthralled with STEM education.

UIndy's iLEAD program helps graduate Richard Benberry make the leap to administration. Read about Richard's experience ►
UIndy iLEAD graduate Kali Flores shares about her valuable field experiences, the practical class format, the supportive UIndy community and her move to an administrative position. Read Kali's story ►
Check out our blog to see what else is happening in iLEAD and School of Education Graduate Programs.
Save