Browse Department
Diversify your teaching career
While dual credit programs are soaring in popularity across the U.S., many high schools are experiencing a shortage of teachers qualified to teach dual credit classes. UIndy's Master of Arts in Curriculum and Instruction program is specifically customized for high school teachers interested in teaching dual credit, Advanced Placement (AP) or International Baccalaureate (IB) classes at their school.
A great path to teaching dual credit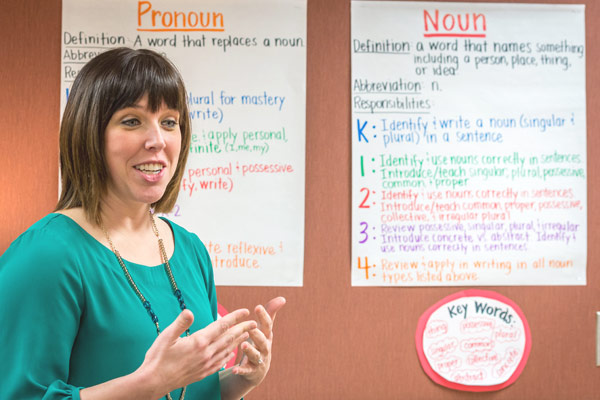 The Higher Learning Commission mandates that teachers of dual credit courses possess a master's degree and 18 graduate credit hours in the content they are teaching, or a master's degree that has at least 18 hours of embedded content area courses. UIndy's Master of Arts in Curriculum & Instruction program allows you to complete a master's degree designed for educators and a dual credit concentration in English or U.S. History at the same time.