Browse Department
Additional training to advance your career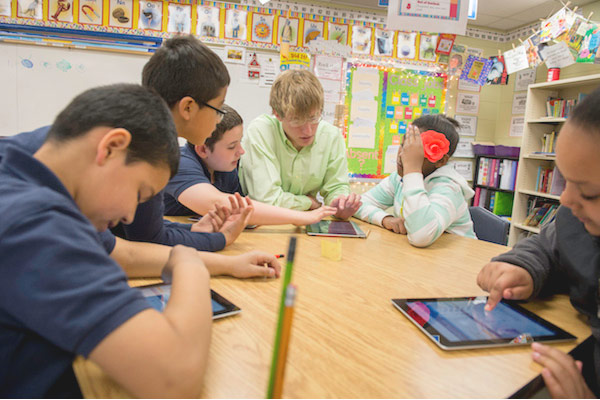 UIndy's graduate teacher licenses and certification programs are designed for current teaching professionals seeking additional training to stay on top of emerging learning technologies and practices. Our faculty and staff are committed to helping you become more effective in your daily work with students, to maximize your potential, and to prepare you to take on leadership roles. Our small, interactive classes and flexible programming with personalized attention help you get the most out of your master's work.
Programs
Mild Intervention (Special Education) Certification—For elementary teachers who wish to earn a license in Mild Intervention, or for those who want additional background and education to work with all types of learners in this high-need area
Technology Certificate—For teachers who seek specialization in educational technology and who wish to use technologically enhanced pedagogy to meet the needs of the 21st-Century learner
Courses for license renewal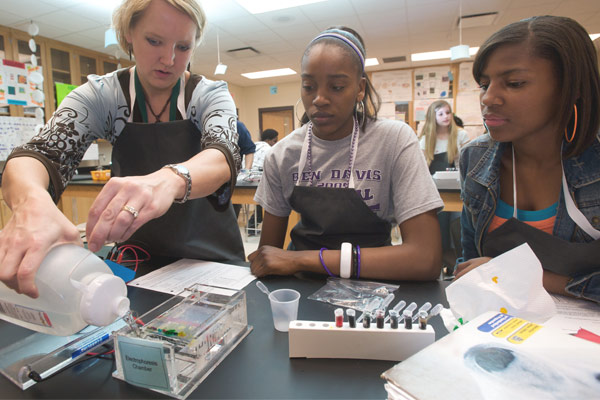 In addition to specific programs, we offer individual courses each semester that can be taken for Indiana teacher's license renewal. Courses cover various aspects of the teaching profession, including curriculum organization, effective teaching models, educational research and peer coaching.
For more information and to find out about upcoming courses, contact:
Rhonda Helterbrand
Education Graduate Programs
helterbrandr@uindy.edu
317-788-6098
Course registration
If you've already completed the application process and been admitted, you can register for classes by filling out the course registration form and emailing or faxing it to Rhonda Helterbrand, helterbrandr@uindy.edu or 317-788-2131.