Greyhound Production Services
We've created Greyhound Production Services team—GPS for short–to provide students with production experiences outside the Theatre Department. GPS is an event services production company managed and staffed by theatre students under the supervision of the production manager/technical director. GPS is designed to introduce design and tech students to the growing event planning and management field. Students use the skills they have learned in the classroom for nontheatrical events, showing how those skills can be used in related fields.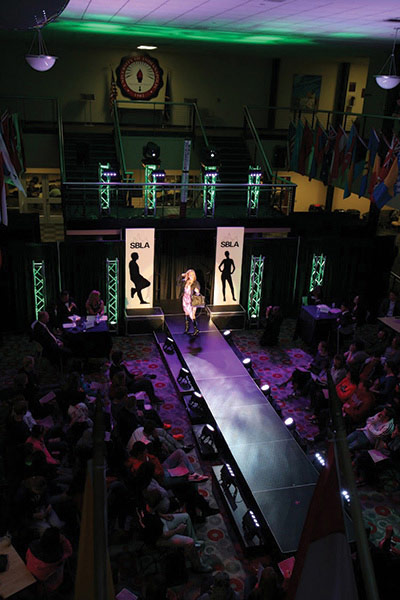 Opportunities on and off campus
GPS is available to help set-up and manage the technical needs of university events, as well as off-campus events. GPS coordinates with UIndy Event Services to plan and manage anything from visiting comedians, debates, Presidential dinners, special dining hall events like Midnight Breakfast, and more.
Paid experience
Students are paid the standard student worker rate for their work. Because of this paid experience, students are able to add more to their resume, which in turn helps them when looking for work after graduation.