Theatre Facilities
From the Ransburg Auditorium to the Student Center Dining Hall, we are fortunate to have many stages and spaces to work and learn.
Performance spaces
---
Ransburg Auditorium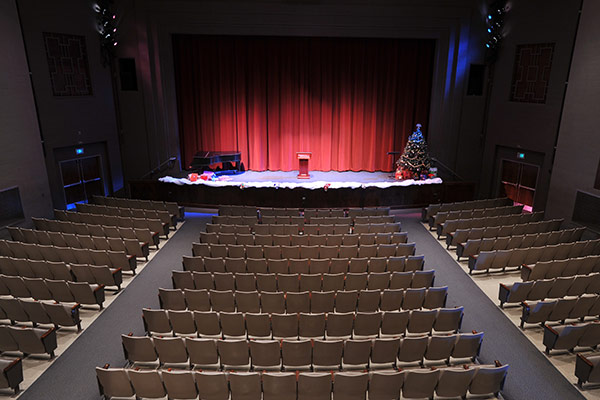 The largest auditorium on campus and our primary stage, this traditional proscenium arch theatre seats 780 patrons. Student actors experience performing on a large stage. Technicians use state-of-the-art lighting and sound equipment, and experienced student designers have the opportunity to design for a larger space.
---
Studio Theatre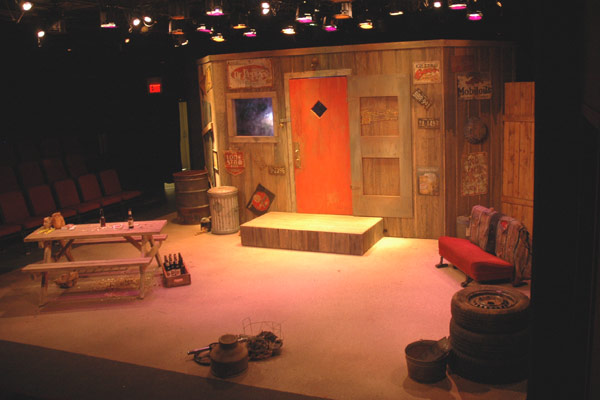 Seating approximately 80 people, this flexible thrust black-box style space is our most intimate performing venue. Smaller scale, often contemporary plays including Student-Directed productions are presented here. The Studio Theatre is also a classroom where Acting, Directing, Movement, Speech for the Stage, and Lighting classes are taught.
---
Schwitzer Student Center Dining Hall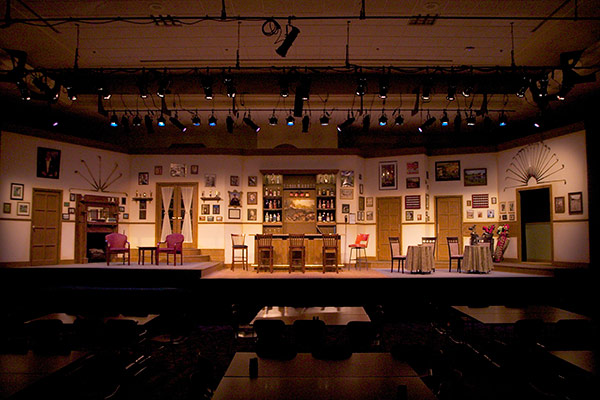 The Department has been presenting Dinner Theatre productions for over 45 years. Our students have the opportunity to convert a non-traditional space into a theatre, presenting student performers and designers unique challenges to overcome. The students build the stage, then put up the set and hang the lights in custom-made fixtures in the ceiling. The Dining Hall seats approximately 250 patrons—students, alumni and community members alike—who gather for this long-standing tradition.
---
Supporting facilities
---
Scene shop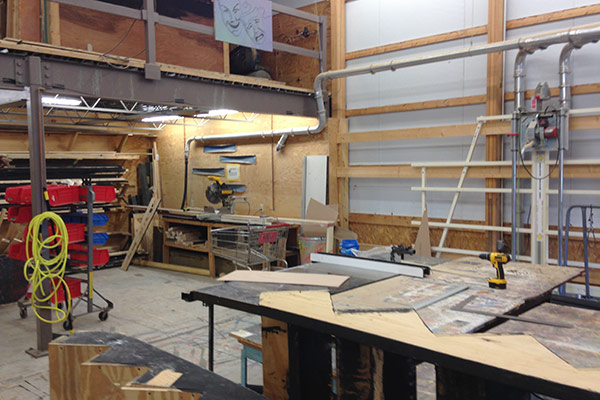 Newly renovated, our off-site scene shop provides the space and tools necessary for building scenery for our four main season productions as well as meeting the construction needs of other events across campus.
---
Costume shop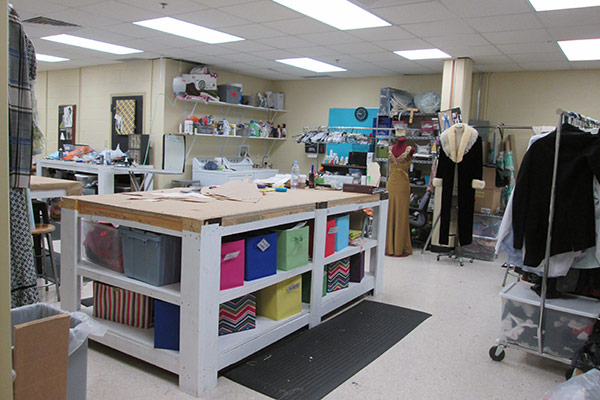 Also newly renovated, our costume shop provides students the opportunity to get hands-on experience building and altering costumes. We also have a large stock of costumes, shoes, hats and other accessories stored off site.
---
Dressing rooms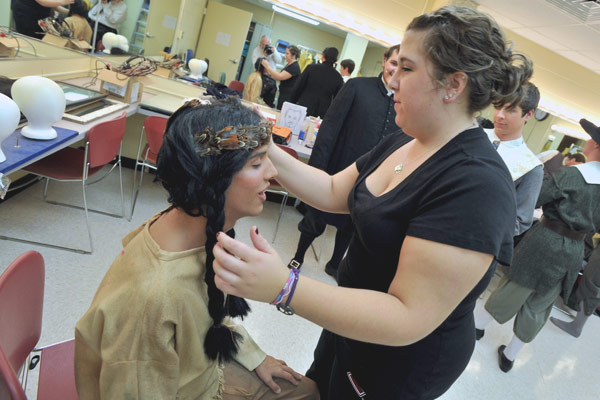 Our dressing rooms are large enough to accommodate even the large musicals we present every other year in conjunction with the Department of Music. Modern and bright, they are a hub of activity during productions.