Music Career Opportunities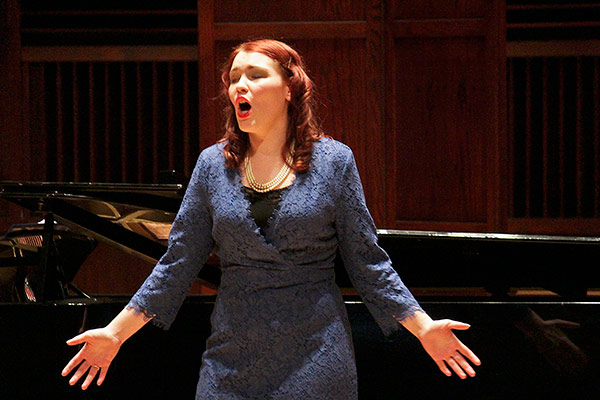 Students in the Department of Music are equipped to begin careers in a host of areas, depending on what they want to do—whether that be perform, teach, manage, or organize music events. Because of UIndy's small student-faculty ratio, students are able to direct their education towards the career they want to pursue.
Students have gone on to find work:
In symphonies and orchestras across the country
Playing or singing for local music groups
Teaching in high schools and colleges
Working on the jazz circuit, playing multiple times a week
Pursuing graduate studies
This previous list focuses, primarily, on playing and/or singing, but with concentrations like Music Business and Music Technology & Recording, students have unending opportunities to work in environments where they can find a career without acting as a performer:
They work in studios recording and mastering albums
They organize and promote music events in their community
They work at local churches to organize and complete music projects
They compose and publish pieces of music that go on to be performed by others
What you choose to do with your music degree is up to you; UIndy has the capability to offer you close, specified attention—from faculty to ensembles—to foster the goals you have as a musician.