Graduate Anthropology Faculty
The UIndy Department of Anthropology faculty have years of teaching experience, but more importantly, they have years of actual anthropological and archeological work experience. Faculty are often called upon to lend their expertise in fieldwork, and their research has been published worldwide.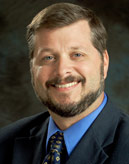 Dr. Christopher W. Schmidt
Professor of Anthropology
Director of Indiana Prehistory Laboratory
Good Hall, 005B
317-788-2103
cschmidt@uindy.edu
Areas of Expertise
biological anthropology and Eastern Woodlands archaeology
Background
Dr. Schmidt received his PhD from Purdue University in 1998. As director of the Indiana Prehistory Laboratory, Dr. Schmidt is active in his field and works to get his students involved in fieldwork and research. He has published in the American Journal of Physical Anthropology, the Journal of Forensic Science and Indiana Archaeology. He is a former President of the Indiana Archaeology Council and currently edits the journal Dental Anthropology. In 2003, Dr. Schmidt led the excavation of a site that dates to around 10,000 years ago and includes the remains of a mastodon. He is particularly interested in seeing how diet affects the human body in terms of overall health and body size. He reconstructs diet by studying the diseases, overall wear and microscopic wear (i.e., microwear) on human teeth. Once a population's diet is reconstructed he then documents the condition of the rest of the skeleton to see how through time certain pathological conditions (like bone disorders and trauma) are associated with each dietary regime early people had.
Research Interests
Dental anthropology; skeletal biology; dietary reconstruction; subsistence; and human-paleofauna interactions
Dr. Schmidt's current research focuses on reconstructing lifeways for the earliest inhabitants of Indiana. He has studied prehistoric populations from throughout the state and led excavations at sites dating from 1,000 to over 5,000 years old.
Education
PhD, Purdue University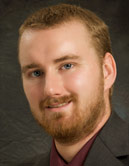 Dr. Christopher R. Moore
Associate Professor & Chair of Anthropology
Good Hall, 007
317-788-3534
moorecr@uindy.edu
Areas of Expertise
Midwestern and Southeastern prehistoric archaeology; hunter-gatherer archaeology; Spanish Mission period archaeology; Midwestern historic archaeology; lithics and ceramics analysis; bone tools analysis; geoarchaeology; archaeological theory
Background
Dr. Moore received his PhD in anthropology from the University of Kentucky in 2011, where he studied the organization of production of the stone and bone tool technologies of the Kentucky Green River Archaic. During this time he began investigations into the location of the Spanish mission on Sapelo Island, Georgia, with Dr. Richard Jefferies. Dr. Moore has published in several peer-reviewed journals, including World Archaeology, Journal of Social Archaeology, Southeastern Archaeology, North American Archaeologist, and the Midcontinental Journal of Archaeology. He is qualified as a Principal Investigator in the State of Indiana and works closely with archaeologists from the Indiana State Museum and Weintraut & Associates, Inc. on archaeological projects throughout the state.
Research Interests
Dr. Moore's research interests are many and varied. His continuing interest in hunter-gather archaeology led him to the work of Tim Ingold and explorations into how a dwelling perspective of Archaic cultures can inform us about hunter-gatherer lifeworlds, materiality and ritual practices. This research has led him to an interest in public archaeology and the public dissemination of archaeological data. His work at the General Lew Wallace Study & Museum in Crawfordsville, Ind., is an outgrowth of this interest. Dr. Moore's commitment to archaeology in the Hoosier state has led him to an interest in landscape archaeology in Carroll County and the study of Fort Ancient cultures in Southeastern Indiana. Finally, he is co-director of a collaborative University of Kentucky and University of Indianapolis research project investigating the Spanish Mission period in Georgia, where he is researching the social roles of material culture in multiethnic communities.
Education
PhD, Anthropology, University of Kentucky
MA, Anthropology, University of Kentucky
BS, Archaeology/Anthropology, University of Indianapolis
Fun fact
He has a 1-year-old son who tries to study artifacts by taste.
Favorite thing about UIndy
The emphasis on student-faculty collaboration, and the number of strong undergraduate and graduate students who participate in these collaborations
Dr. Alyson J. O'Daniel
Assistant Professor of Anthropology
Good Hall, 17D
317-788-8020
odaniela@uindy.edu
Areas of Expertise
ethnography of North America; medical anthropology; social and political contexts of health; intersections among race, class and gender
Background
Dr. O'Daniel's current research focuses on the survival experiences of low-income African American women living with HIV disease in urban North Carolina. This work has been funded by the National Science Foundation and the University of Indianapolis, and the results have been published in such journals as Transforming Anthropology and Human Organization.
Research Interests
health care policy; economic globalization; HIV/AIDS; health disparities and health care inequality; lived experiences of inequality
Education
PhD, Anthropology, University of Kentucky
MA, Anthropology, University of Denver
BA, Anthropology, Indiana University
Fun facts
Dr. O'Daniel is passionate about nutrition as a form of health care, and her favorite author is Margaret Atwood.
Favorite thing about UIndy
The students, of course!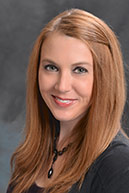 Dr. Krista E. Latham
Associate Professor of Biology & Anthropology
Director, Molecular Anthropology Laboratory
Co-Director, Archaeology & Forensics Laboratory
Good Hall, 017C
317-788-2060
lathamke@uindy.edu
Areas of Expertise
molecular and forensic anthropology
Background
Dr. Latham recently co-edited a book entitled Age Estimation of the Human Skeleton which compiles different techniques used to estimate age at death of the skeleton. She is a Board Certified Forensic Anthropologist (D-ABFA) and currently serves as a Consulting Forensic Anthropologist for police, coroners and pathologists in the Midwestern United States and has delivered numerous lectures for state and local agencies around the country. Dr. Latham also serves as a DNA Expert in the U.S. Federal Court System.
Research Interests
investigation of different aspects of skeletal biology; population genetics; skeletal DNA
Education
PhD, Anthropology, Temple University
MA, Anthropology, Temple University
MS, Human Biology, University of Indianapolis
BS, Biology, University of North Texas
Fun fact
Favorite food is nachos
Favorite thing about UIndy
The people!