Format
Classes run on regular semester schedule, meeting face-to-face in the evenings. Summer classes run on an accelerated schedule, also in the evenings.
Program length
The Master of Arts in History requires the completion of at least 36 credits, culminating in either comprehensive exams or a thesis (or both exams and thesis, for students intending to seek admission to a PhD program upon completion of the MA). For most students, the program will require 37-39 credits, which can be completed over two years of full-time enrollment or up to five years of part-time enrollment.
Tuition
Cost for 2017-18 is $508 per credit hour. Get information about financial aid for graduate students ►
Curriculum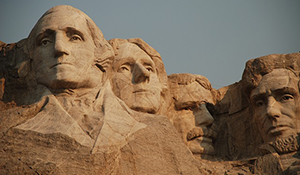 With courses ranging from War in the Modern World and Modern Britain to the Civil War and the Civil Rights Movement, you'll have the opportunity to immerse yourself in various interesting topics while fulfilling your degree requirements. Our graduate faculty will guide you in your choice of courses, comprehensive exam fields and/or thesis topic, tailoring your experience to fit your goals and interests. You may further personalize your program of study with up to two electives in a related discipline, such as English or International Relations.
When can I start?
Candidates who meet all admission requirements may begin the program in August, January or the summer session. The program follows a rolling admissions policy; however, applicants are encouraged to complete the admission process by July 15 for August admission, November 1 for January admission and April 1 for summer admission. Admitted students should register for courses well in advance of the start of their first semester. Apply now ►

*Late admission/registration may be granted if space is available.