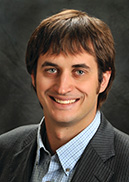 Kevin McKelvey
Director, Social Practice Art
Associate Professor of English

Esch Hall, 044N
317-788-2018
mckelveyk@uindy.edu
Areas of Expertise
poetry; fiction; nonfiction; professional writing; editing and publishing; service learning; web writing; nonprofit writing; technical writing; contemporary Midwestern literature; wilderness studies; sustainability; contemporary Scottish, English, and Irish poetry and fiction
Background
McKelvey grew up outside Lebanon, Indiana, and attended DePauw University. Before coming to UIndy, he taught full time at Purdue University and part time at IUPUI and DePauw University. Currently, he's a member of the Big Car Collective and active in the organization's place-making initiatives at Service Center for Contemporary Culture and Community and other places around the city. He also serves as a board vice-president for Second Story, a local organization that helps kids with creative writing.
Research Interests
poems of place (Deam Wilderness, Wabash River and its tributaries, urban natural areas), novel-in-progress on Midwestern till plains, professional writing, service learning, digital writing and publishing
Education
MFA, Creative Writing, Southern Illinois University Carbondale, 2004
Fun facts
I have ridden my bike across the state of Indiana. And I'm interested in gardening, farming, carpentry and landscape architecture.
Favorite thing about UIndy
Students' interest in working and learning in the community, many of them first-generation students.
Juan William Chávez
Faculty, Social Practice Art
Juan William Chávez is an artist and cultural activist who creates and shares space in the built and natural environment to address community identified issues. His studio practice incorporates drawings, films, photographs, architectural interventions, and unconventional forms of beekeeping and agriculture that utilize art as a way of researching, developing and implementing creative placemaking and socially-engaged projects. He has received awards and grants from the John Simon Guggenheim Foundation, Creative Capital, Graham Foundation and Art Matters. Chávez holds a BFA from the Kansas City Art Institute and a MFA from the School of the Art Institute of Chicago.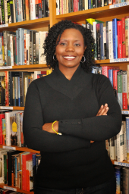 LaShawnda Crowe Storm
Faculty, Social Practice Art
LaShawnda Crowe Storm is a mixed media artist, activist, community builder and occasionally an urban farmer. Whether she is making artwork or sowing seeds, Crowe Storm uses her creative power as a vehicle for dialogue, social change and healing. At the core of Crowe Storm's creative practice is a desire to create community in which the process of making art creates a space and place for difficult conversations around a variety of topics ranging from the impact of racism and historical violence to community healing and gender empowerment. In her words, "If life were a photo, then my artwork would be the film negative, seeking to explore those aspects in our society that have been ignored or forgotten. By printing these negatives, I give voice to the marginalized and disregarded aspects of our society."
Crowe Storm has an M.F.A. from the School of the Art Institute of Chicago (graduate fellowship in sculpture) and a B.A. in communications and English Literature with a sub-concentration in creative writing from the University of Michigan. She has received numerous awards for both her art and community activism and organizing including an Art Place America National Creative Placemaking Award and a Creative Renewal Arts Fellowship. Her community-training includes, but is not limited to: Community Leadership Certificate, Advancing Social Change Community Organizing Training, Racial Justice Leadership Institute, Undoing Racism and Community Organizing Training, Civic Reflection Dialogue Training, and Engage: Organizing Skills for Community Change.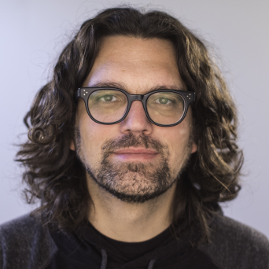 Jim Walker
Faculty, Social Practice Art
Jim Walker is CEO of Big Car Collaborative, an Indianapolis, Indiana-based nonprofit social practice art and placemaking organization he helped found in 2004. Walker serves as lead artist on Spark Placemaking, a partnership with the City of Indianapolis that began in 2015 as a project funded by the NEA to reimagine Monument Circle with a new physical design and public programming. He's now helping lead this ongoing citywide work in partnership with Indianapolis City Market thanks to a Southwest Airlines/PPS Heart of the Community Grant. Walker also leads Big Car's work to use art as a tool for revitalizing the Garfield Park neighborhood south of downtown Indianapolis and is developing a program for placemaking work in smaller cities, towns and rural areas across Indiana. Walker—who received his MFA from Warren Wilson College in Asheville, N.C.—has worked as a placemaker, journalist, teacher, designer, public artist, and photographer.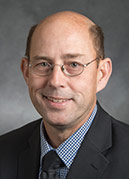 James Viewegh
Professor & Department Chair
Art & Design
Expertise in drawing and painting

MFA
Areas of Expertise
drawing, painting
Background
Professional artist who exhibits regionally and nationally and has work in a variety of private, corporate and museum collections.

Research Interests
realistic figure drawing and painting techniques
Education
MFA, Painting, Indiana State University
MA, Drawing, Ball State University
BFA, Drawing, Ball State University
Fun fact
Creating and making artwork is one thing I have always been interested in doing my entire life.
Favorite things about UIndy
The smaller campus where you know faculty and staff, as well as the smaller classes that allow you to get to know students.
Contact Information
jviewegh@uindy.edu
317-788-3509
Christel DeHaan Fine Arts Center 214B
Rebecca Pappas
Visiting Artist
Rebecca Pappas makes dance that addresses the body as an archive for personal and social memory. Her choreography has toured nationally and internationally, and has received residencies from Yaddo and Djerassi, and support from organizations such as the Mellon Foundation, the Zellerbach Family Foundation, and CHIME. She currently creates work in Los Angeles, and Indianapolis, and is an Assistant Professor of Dance at Ball State University.
Dr. Jessica Lyn Bannon
Assistant Professor of English

Esch Hall, 044V
317-788-3235
bannonj@uindy.edu
Areas of Expertise
composition and rhetoric, literacy education, professional writing, writing across the curriculum
Background
Dr. Bannon is originally from Chicago, where she spent a lot of her time at art galleries, museums, music venues, locally owned cafés and used bookstores. She moved to Central Illinois for college and stayed to complete her graduate education. She now lives in Indianapolis with her husband and son.
Research Interests
literacy studies, adult literacy, political discourse, teacher education, writing pedagogy, educational policy
Education
PhD, English with concentration in Writing Studies
MA, English
BA, English, Professional Writing, and Political Science; University of Illinois at Urbana-Champaign
Fun facts
I helped design and paint two murals publicly displayed in Chicago in the mid 1990s.
Favorite thing about UIndy
Dedication to service learning and community partnerships.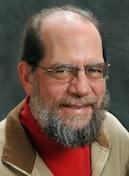 Dr. Timothy Maher
Professor of Sociology
Co-Director, Community Research Center
Department of Sociology & Criminal Justice
In addition to international teaching experience, has conducted extensive research in the areas of community development, the impact of toxic pollution on communities, and civil engagement.

PhD, Sociology
Areas of Expertise
urban and community sociology, environmental sociology, applied sociology, sociological theory
Background
Has conducted extensive research in the areas of community development, the impact of toxic pollution on communities, and civic engagement. Taught in Ireland (University College Dublin), Poland (University of Warsaw), and at the UIndy campus in Athens, Greece. Led the University's unique collaborations that resulted in the development of two off-campus university-community facilities: the Wheeler Arts Community and the Fountain Square Center.
Research Interests
community development, environmental sustainability, the sociology of art
Education
PhD, Sociology, Purdue University
MS, Sociology, Purdue University
BS, Sociology, Indiana University
Fun facts
I am an artist who combines my work in sociology with my oil and acrylic paintings.
Favorite thing about UIndy
The Wheeler Arts Community
Contact Information
tmaher@uindy.edu
317-788-3281
Good Hall, 216C