Master of Arts in International Relations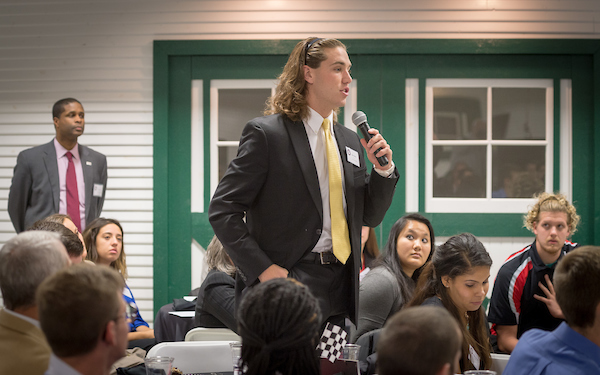 The international relations graduate program at UIndy offers students a unique experience to study a wide range of international relations topics. As a master's student, you will have the opportunity to advance your research skills through a design and methodology course, study various international conflicts and resolutions, and have opportunities for real-world experiences. Throughout their time in the program, students are encouraged to explore their interests, engage in discussions and expand the way they see the world.
Format
Classes run on a regular semester schedule, meeting face-to-face in the evenings.
Program length
The program is 38 to 39 credit hours, which can be completed in two years. Students must choose a thesis or comprehensive exam track option.
Tuition
Tuition for 2017-18 is $508 per credit hour. Get information about financial aid for graduate students ►
Curriculum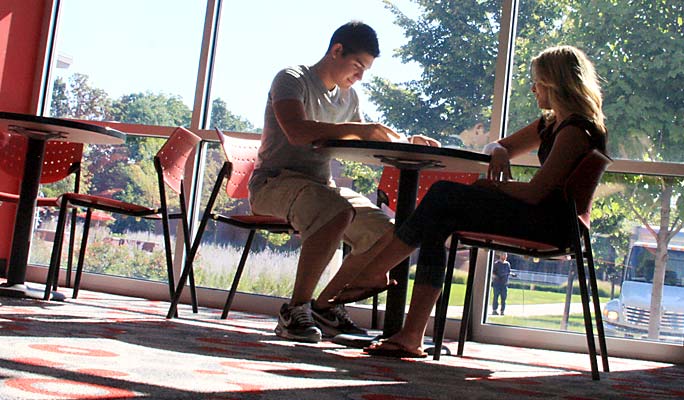 In the first year of study at UIndy, students are required to take two courses: Theory of International Relations and Research Design & Methods. These two courses are the foundation for a solid education in international relations and will help prepare students for future coursework and career paths. Students are also required, in their first year, to take various elective courses that interest them and are encouraged to participate in internships.

During the second year of study, students have two different options of studying available to them:
Traditional option
The traditional option of study allows students to complete their degree requirements with various electives. You also have the opportunity to participate in local internships and take advanced modern language courses*.
Global experience option
With the global experience option, students will have the opportunity to study abroad during one of the semesters, including summer, at a selected partner institution. The program has a special relationship with the following institutions, however, you can choose to study at any recognized university in another country with the approval of the graduate advisor:
Kadir Has University in Istanbul, Turkey
University of Stellenbosch in South Africa
If you choose the global experience option, you can earn up to eight credits while you are abroad. You must receive a minimum of a B- in order for the credit to count towards your degree, and the courses you take must be pre-approved by the program director. You can also take language courses at UIndy or at your study abroad university.
Language immersion
The study of languages is an important part of learning and understanding international relations. However, the international relations graduate program does not require students to study language. We do, though, want our students to have the option and opportunity, so we encourage you to take courses and to immerse yourself in a foreign language while studying abroad. Because of the curriculum design through the department, any credit hours you may earn by taking a language course will not count towards your 38 required credit hours.
Degree completion
In order to complete the program, students must either take comprehensive exams or write a thesis. If you choose to complete the degree with comprehensive exams, then you will be doing so with 39 credit hours. Those choosing the thesis track will complete the degree with 38 credits. With the guidance of the program director, you will choose the appropriate track for you.
Comprehensive exam track requirements
International Relations Theory, 4 hours
Research Design & Methods, 4 hours
24 hours of international relations electives
4 hours of history electives
Comprehensive examinations, 3 hours
Thesis track requirements
International Relations Theory, 4 hours
Research Design and Methods, 4 hours
20 hours of international relations electives
4 hours of history electives
Thesis Proposal & Thesis, 6 hours
When can I start?
Candidates who meet all admission requirements may begin the program in August or January. The program follows a rolling admissions policy; however, applicants are encouraged to complete the admission process by July 15 for August admission, and by November 1 for January admission. Admitted students should register for courses well in advance of the start of their first semester. Apply now ►