Browse Department

Connecting the World
The Master of Arts in International Relations aims at providing students with the expertise necessary for them to pursue careers in the field of International Relations. It will provide students with knowledge and skills needed to become competent professionals in a variety of employment settings—diplomacy, government agencies, multinational corporations, research institutions, NGOs and international organizations. Students will attain a broad understanding of the political, social, and economic evolution of the international system in the twentieth and twenty-first centuries. The relative political and economic power of states, the role of regional and international organizations, and the existence and resolution of conflict and issues of human rights will be central to the course of study.
Why International Relations?
.By expanding your knowledge of the world, you can also expand your career options. Graduates with degrees in international relations often go on to pursue careers in politics, government, business, law and nonprofits.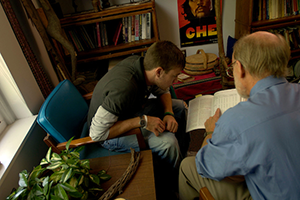 This program allows students to explore what it means to be part of the human experience in today's rapidly changing world, while developing a deep understanding of international trends and conflicts to help expand their global consciousness.