Dual Credit English Teaching Certificate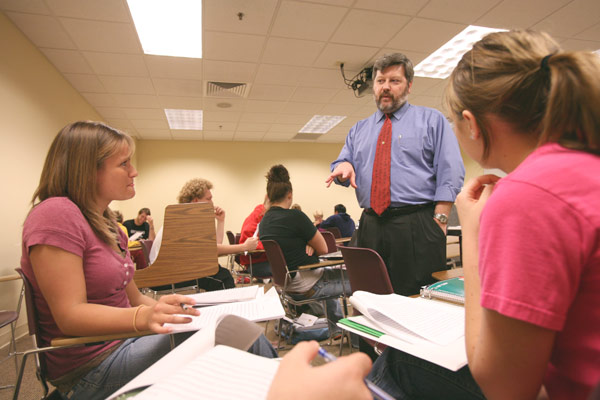 The English Dual Credit Teaching Certificate prepares high school teachers to teach English 101: Freshman Composition and English 102: Introduction to Literature to high school students for college credit. You'll become qualified to teach college-level courses through a mix of theory-based courses, practice-based applied courses and electives. To be qualified to teach dual credit courses in any content area, the Higher Learning Commission also requires teachers to have a master's degree. This certificate program can be completed as part of the Master of Arts in English program or the Master of Arts in Curriculum & Instruction program.
Format
Courses are typically offered in the evening, and include a large selection of courses offered in online or hybrid formats. Summer courses are also available.
Tuition
Tuition for this program for the 2017-18 academic year is $470 per credit hour and is applicable to both face-to-face and online courses. Get information about financial aid for graduate students ►
Program requirements & course descriptions
This 18-hour certificate includes 9 required hours (3 courses) and 9 credit hours of English graduate elective courses.
Required courses
An introduction to current theory and best practices in the teaching of writing at various developmental levels. 3 credit hours
This course introduces students to theory and practice in the teaching of college English, with particular attention to the first-year composition (FYC) and introduction to literature courses. Students will develop a sense of the ideas, debates, commitments, and concerns that motivate college English teachers and the negotiations between disciplinary theories and practical circumstances that shape the work that takes place in their courses. 3 credit hours
A study of major schools of literary criticism. The course acquaints students with the ways in which verbal structures in general—but literary texts in particular—may be approached and understood, and how understanding of literary texts may be molded into coherent, developed arguments. 3 credit hours
Electives
Please see our complete list of English master's classes to view your elective course options.