Franco-Germanic Studies Major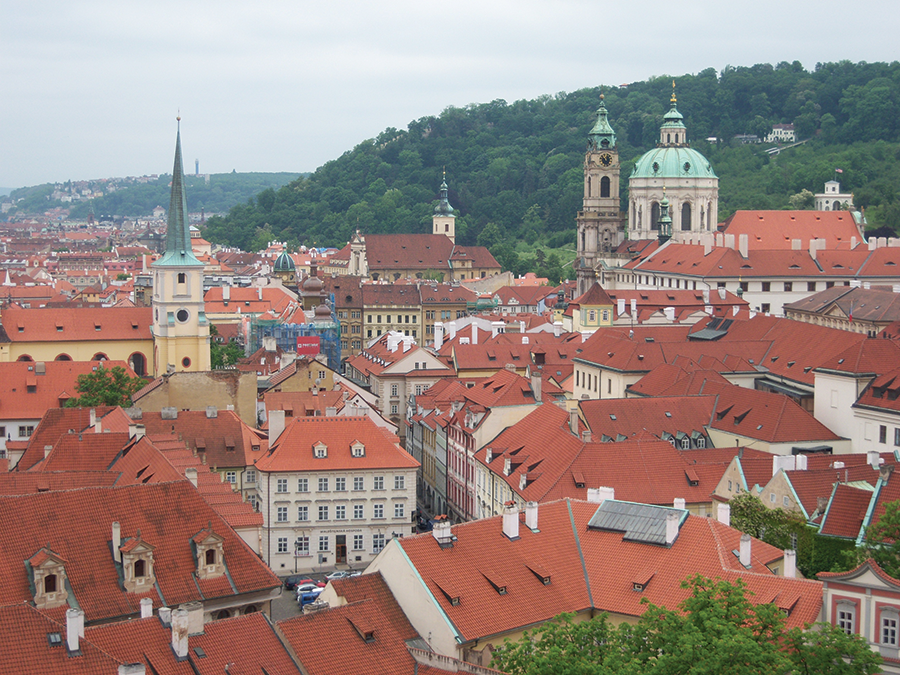 A degree in Franco-Germanic Studies can be applied to many different career fields, such as business, communication, education, government and science. When you choose to pursue Franco-Germanic Studies at UIndy, you'll learn more than just how to read and write the language—you'll learn about the cultures, philosophies, history and business practices of French- and German-speaking countries. All of this new knowledge will help you grow as a student, broaden your worldview and cultivate your talents and interests for the future. Many of our students go on to do amazing things that they had never dreamed they could accomplish.
Program strengths
Courses that focus on French and German literature, culture, philosophy and business practices
Several travel and study abroad opportunities through the Global Languages & Cross Cultural Studies Department
Professors that are dedicated to helping you understand and hone your skills in French and German linguistics
Opportunities for combining classroom work with service learning experiences
Engagement with the French- and German-speaking culture and community in Indianapolis
Potential careers in Franco-Germanic Studies
Upon graduating from UIndy, you'll have a comfortable grasp on the spoken and written language, solid preparation for multiple career fields and the ability to adapt to many different situations. Because you will be studying a subject that focuses on critical thinking and research, there is a wide variety of careers you can choose from:
Teacher: Whether you are interested in teaching locally or abroad, having a degree in French can open up doors to many opportunities.
Government work: The government often relies on those who can speak a different language when it comes to issues in immigration and foreign policy.
Translation: One of the most common roles for those with degrees in a foreign language is that of translator or interpreter. Typically, these roles are needed for governments and international businesses.
Graduate school: Having a degree in French will help you prepare for a variety of master's degrees such as business, communication, political science, international relations and various fields in technology.
Franco-Germanic Studies might be for you if:
You enjoy learning about new cultures
You enjoy reading literature from other countries
You have a desire to learn about foreign business practices
You want to learn a new language
You enjoy learning on your own and engaging with other students
You have an interest in teaching a foreign language or a desire to teach abroad
---
Curriculum Guides
These curriculum guides outline the different classes you will need to take as a Franco-Germanic studies major. The general education guide provides a list of all the classes you need in order to fulfill UIndy's general education requirements. The Franco-Germanic studies guide lists the classes you'll need to take to fulfill the major's requirements. Be sure to take a look at both guides in order to get a complete picture of what your classes will look like at UIndy.