Experience Design Minor & Concentration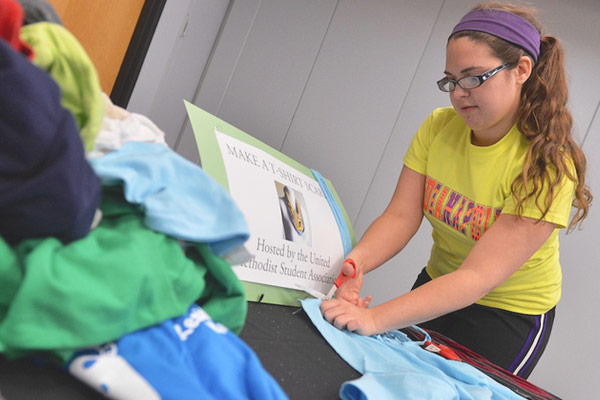 If you're not planning to major in experience design but still wish to incorporate it into your education, you have the opportunity to tackle an 18-credit hour minor or a 12-credit hour concentration.
Minor
Experience design complements many other professional careers across many disciplines. Artists, visual designers and theater production professionals, as well as creative writers, historians, clinicians and others can benefit from knowledge and expertise in experience design.
If you are considering a minor in experience design, we encourage you to sample our program by taking our Introduction to Experience Design (EXD 101) course, or Experience Design Outreach (EXD 300), both of which will also fulfill the Global/Local experiential general education requirement.
To learn more about the course requirements, take a look at the minor curriculum guide.
Why minor in experience design?
Having skills in experience design can be used in tandem with skills in unrelated fields. For example: Some pre-medical students may do so in order to better understand how to design a future dentist or doctor's office. There is strategic planning involved with these spaces, and learning how to properly research, design and implement experiences that will provide better reactions from patients can create a better environment for your medical office. Those who are interested in owning a private practice may find this especially useful.
Concentration
Many students at UIndy are on the path to degrees in health sciences or pre-medical graduate programs. Our EXD concentration allows students to add on a 12-credit hour concentration to their major. To earn this concentration, you must take Introduction to Experience Design (EXD 101) course and any 9 additional hours of EXD courses.