Experience Design Internship & Career Opportunities
Experience, both inside the classroom and out, is key to succeeding in this program and to entering the career field of your choice after graduation. We encourage you to enroll in an internship-based course, applying credit towards your degree. We maintain relationships with many local for-profit and non-profit organizations, enabling us to place you in internships that best line up with your interests and career goals. Students have landed internships and jobs at employers such as:
Disneyland and Disney World (guest relations or cast member)
Conner Prairie (educational programs assistant)
Indianapolis Museum of Art (gallery guide)
Hancock Dance Studio (instructor/choreographer)
Indiana Youth Institute (marketing associate)
Universal Studios (cast member)
Indianapolis Zoo
Indianapolis Children's Museum
Indiana Historical Society
Michigan Maritime Museum
Monster Mini-Golf
Leukemia & Lymphoma Society
The Conrad (hotel in downtown Indy)
Bethany: The Dance Refinery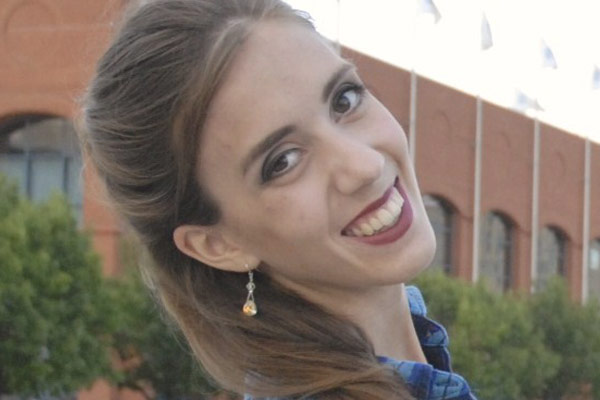 "I was able to participate in an in-house internship with UIndy through Dr. Meigs, in conjunction with Executive Director Lynn Herrick of The Dance Refinery, to produce my own dance production – which has been my dream since I was a little girl. This internship taught me how to direct, contact sponsors, market a show, interact sufficiently with parents and students, schedule an entire semester's worth of dance classes, how to work one-on-one with stage crew, and how to run a show from true hands-on experience rather than through another professional. I was able to make my own mistakes and learn from them with the help of Dr. Meigs and Lynn Herrick."
"Every once in a while, throughout your life, you may encounter a person who completely understands where you want to go with your life and is more than willing to help you get there. I was lucky enough to find that at UIndy through my advisor."
Experience matters
Simply put: experience matters to employers. Our courses are centered on applying the tools you'll learn in the classroom. Set yourself up for success by:
Applying for internships starting your very first year
Graduating with several internships under your belt, giving you a solid resume
Experiencing various facets of the industry in a number of different settings, according to your interests and career goals – whether it's design, research and development or management
Student managers
Students are given the opportunity to work as student managers in the program's applied learning facility, The Imagination Emporium, as well as serving as team leads on class projects, giving chosen students experience in leadership positions.