The Imagination Emporium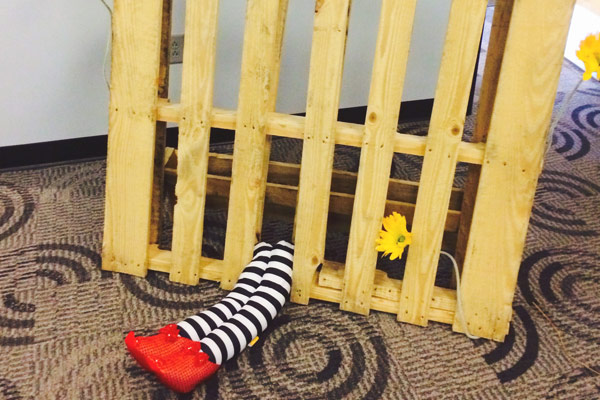 As a part of our Experience Design Outreach class (EXD 300), we operate a full-service, student-run experience design agency. We believe that experience matters, and the best way to apply what's learned in the classroom is by working with real-world, community clients. Each semester, The Imagination Emporium works with a community partner—either for-profit or non-profit—to research, design and implement multisensory environments and experiences.
In the past, students have:
Developed themed dining experiences
Partnered with Southeast Community Services to create an event for their after-school program
Worked for the City of Southport to create a zombie-themed attraction for their annual Halloween event
Student manager positions
We offer student manager positions in The Imagination Emporium. Students work through an application process in order to be selected as a manager for the coming year. For more information, please contact Dr. Samantha Meigs, program director, at smeigs@uindy.edu.