International Study & Travel Opportunities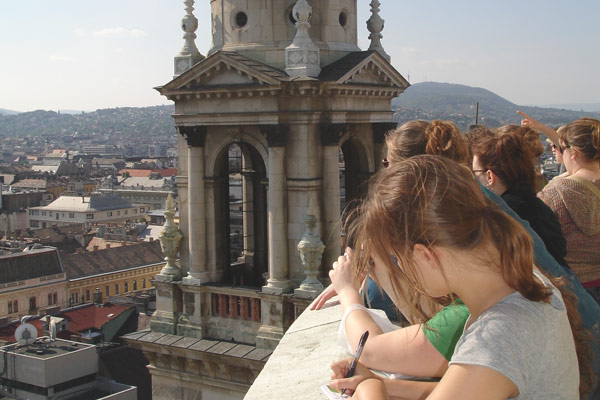 We believe there is a lot to learn about literature and authors outside of the classroom. In that spirit, we provide students with opportunities to explore the places that have inspired some of the most well-known literature in history.
Study the author
Our trips allow students to study an author in greater depth and to see where the author lived, wrote and studied. Since literature is considered a living art form, we also learn about the cities where the author(s) lived and how they have changed over time. This helps students grasp what life would have been like for the authors in the environment that shaped their work.
Study the works
Not only do these study and travel opportunities focus on authors, they focus on important pieces of literature themselves. You will have the opportunity to explore the locales where stories were set or those important places from an author's life that served as inspiration for his or her work.
Learn more about art and history
Many of these trips don't just focus on authors and literature. They also allow students to study the rich heritage of peoples around the world. Before the trip, students will learn in the classroom about the historical sites and the famous artists and works from the places they will be visiting.
Previous trips
The English Department regularly offers trips to Utopian communities all over the Midwest to learn about their relationship with literature. Other trips include Hiroshima, Japan; Italy; Stratford, Ontario to watch Shakespearean plays; and trips to England and Wales to learn more about English authors and their culture.