Browse Department
Flexible to fit your career track
Our majors are designed for today's students, which is why you'll find classes that deal with Shakespeare, but also courses such as 'Graphic Novels' or 'Web Writing.' You'll have the flexibility to study and write about authors and subjects that interest you, while broadening your literary and writing horizons.
Personal attention for success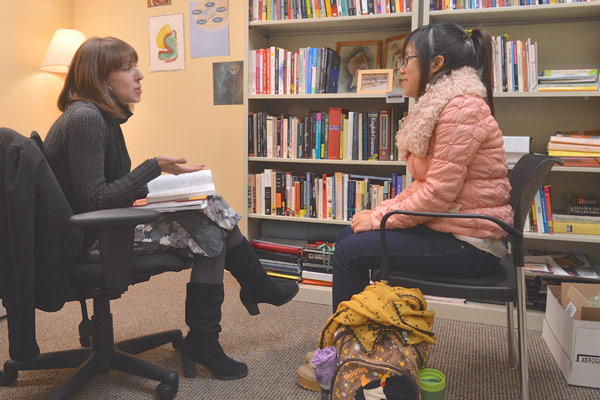 Whether you are studying for a bachelor's or master's degree, our professors are here to help. You can count on personal attention in the classroom, independent studies, one-on-one conferences and plenty of dedicated office hours. While earning an English degree at UIndy is challenging, you'll get the support you need to be successful.
Choose the courses you want to take
UIndy's English classes range from special topics like 'African American Literature' to foundational classics like 'Chaucer,' enhancing your knowledge as a reader and your skill set as a writer. You'll learn from professors with backgrounds in fiction, poetry, professional writing, publishing and literature, while taking courses that meet your needs and interests.