Mechanical Engineering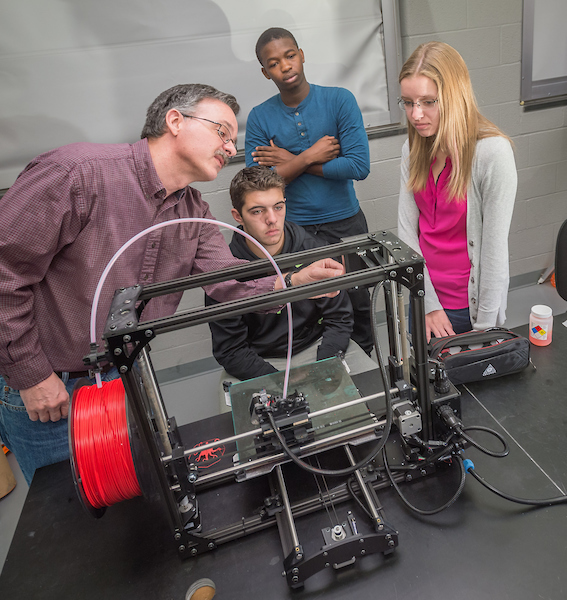 Mechanical engineers are responsible for the creative design, development, research and testing of mechanical devices and systems from small tools to large engines and machines. You'll learn how to apply the principles of engineering such as the processing of materials, energy use and distribution, thermodynamics, heat transfer and motion. Mechanical engineering is one of the broadest engineering disciplines and plays an important role in numerous industries including automotive, manufacturing, aerospace, energy, robotics and biotechnology.
Classes
Below is an example list of courses you'll be taking throughout your time in the Mechanical Engineering program.
Freshman year:
Introduction to Engineering
Calculus I
Calculus II
Introduction to C++
Engineering Design II
Engineering Graphics
Calculus-based Physics I
Sophomore to Senior year:
Mechanics of Solids
Thermodynamics
Fluid Mechanics
Mechanical Modeling and Simulation
Design of Machine Components
---
Curriculum Guides
These curriculum guides outline the different classes you will need to take as a mechanical engineering major. The general education guide provides a list of all the classes you need in order to fulfill UIndy's general education requirements. The mechanical engineering guide outlines and lists all of the classes you will need to take in order to fulfill the major's requirements. Be sure to take a look at both guides in order to get a complete picture of what your classes will look like at UIndy.
---
*Pending final approval from the Higher Learning Commission.