Chemistry Student Organizations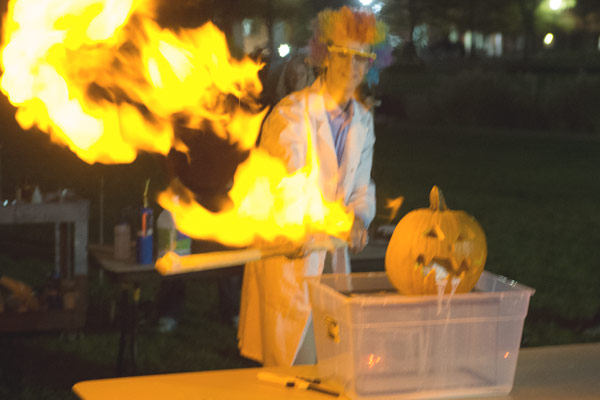 Sigma Zeta hosts a Halloween Haunted Lab for children and families.

Sigma Zeta
The Chemistry Department at UIndy offers students the opportunity to become members of the national science honor society Sigma Zeta. The UIndy chapter of Sigma Zeta provides research support to students, offers chances to go to national meetings, and organizes field trips to museums, aquariums and other natural places. The group also provides students with several opportunities throughout the year for community outreach. Members of Sigma Zeta also help set up the "Haunted Lab" during UIndy's Halloween outreach program. In order to become a member of Sigma Zeta students must meet certain standards set by the overarching organization.