Pre-Professional Programs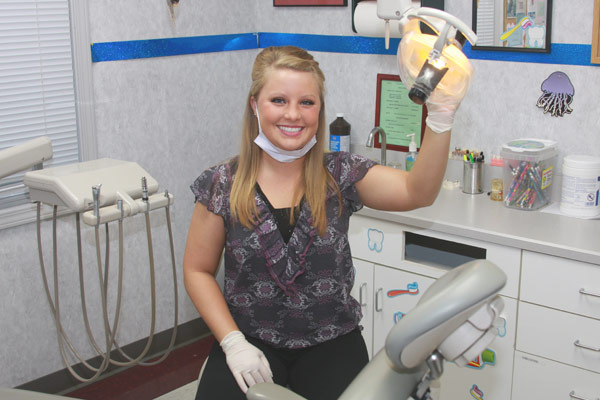 After racking up 50-plus hours with dentists, UIndy alum MaKayla Reid completed an intensive, hands-on dental internship program before graduating.
The pre-professional programs with the Chemistry Department at UIndy are designed to help students satisfy the requirements needed for entrance into professional or graduate school. Because these requirements tend to vary from school to school, we do our best to satisfy all of the foundational needs during the undergraduate process while still providing students with some flexibility in coursework.
Pre-medical
Those seeking to become a doctor of any kind must attend medical school. In order to help students get into medical school, UIndy offers a pre-medical program designed to prepare students with the cognitive skills and coursework necessary for admission. You'll also pick up knowledge and resources to help you score well on the Medical College Admission Test (MCAT).
Pre-dental
For students who wish to become a dentist, you must attend dental school, which has several requirements you must meet before being admitted. In order to help students achieve those requirements, we offer the pre-dental program that not only allows students to meet those requirements, but helps students prepare for the Dental Admission Test, which students must pass before applying for dental school.
Pre-pharmacy
The pre-pharmacy program at UIndy is designed to help those students who wish to work in the pharmaceutical industry. Not only does the coursework help meet the requirements for admission into a professional program, but it also provides support and preparation for the Pharmacy College Admission Test that students must take before being admitted into a pharmacy program.
Pre-veterinary
In order to be accepted into a veterinary school, students must complete course requirements as well as pass the GRE or Veterinary College Acceptance Test. At UIndy, our pre-veterinary program is designed to give you support and the necessary coursework to meet those requirements.