Biology Student Organizations
Community for the Advancement of Learning and Understanding Biology (CaLUB)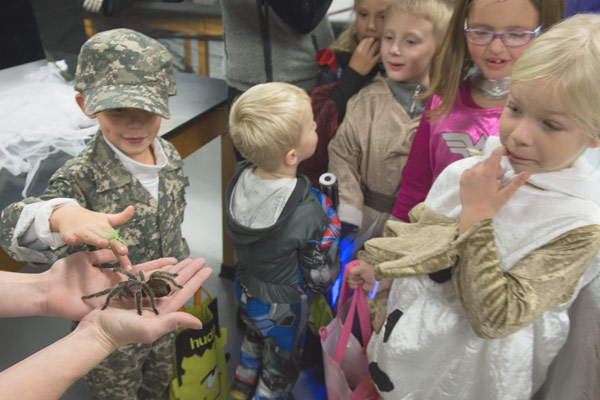 CaLUB partners with Sigma Zeta to host a Halloween event for children and families.

CaLUB provides educational, social, academic, service and recreational programs for the development of students through biology. In the past, CaLUB has been involved in various outreach activities, including:
Teaching science at a local elementary school through hands-on learning experiences
Organizing fundraisers for Pink Week and Children's Bureau
Sponsoring fun events, such as Darwin Day and Mystery Dinner
FOUND (Forensics at UIndy)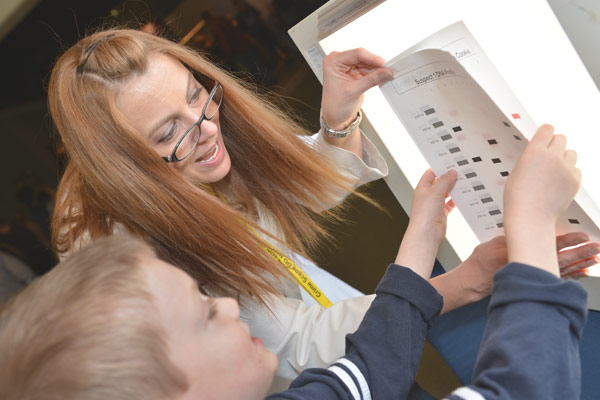 Students in FOUND work to stimulate interest and education in forensics in people of all ages through activities such as lectures and workshops. One such activity in spring 2013 was DNA Day at the Children's Museum of Indianapolis. At this event, students taught kids about DNA and the biological sciences by organizing an interactive mystery skit. With the idea of learning about complex, scientific methods in a simple yet fun way, students were set on a mission to identify a cookie thief by comparing DNA profiles using an X-ray light box.
For more information about FOUND, contact Krista Latham, faculty advisor.