Browse Department
NASAD accreditation
The National Association for Schools of Art and Design—or NASAD—is responsible for establishing art and design standards for undergraduate and graduate schools. UIndy is one of only 300 schools in the nation that are accredited by NASAD.
Combining fundamentals with artist goals
In the first year of your art and design major at UIndy, you'll take courses that firmly establish techniques and foundations that will be crucial to furthering your artistic development. In your second year, you will begin courses in your major or concentration that center on your goals as an artist. Upon graduation, you will have knowledge and skills to continue refining your story as a studio artist, designer, art educator, or in graduate school to become an art therapist.
Artistic potential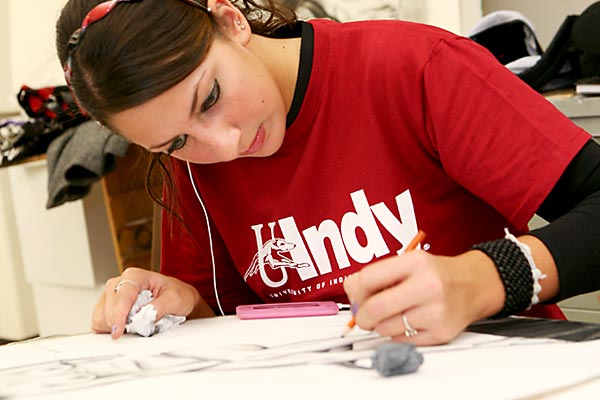 Submitting a portfolio of your work is required for earning an art and design scholarship, but it's not required to be an art major. We believe that students are capable of learning the history and techniques of art, and that we can provide you with the resources necessary to be a true artist or designer. Faculty are committed to developing their own art and providing you with personal attention to help you foster your abilities.