MSM Courses and Curriculum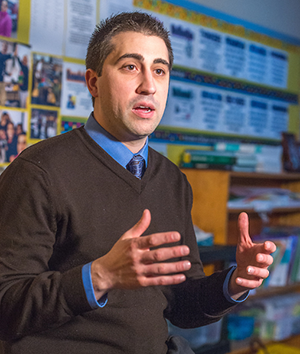 MSM 551- Ethical Leadership and Conflict Management (3 hours)

Modern businesses operate in an increasingly interdependent and dynamic environment. Many actions of firms have major impacts on society as a whole, as well as on its stakeholders. This course examines the ethical issues and dilemmas managers face while providing a framework for analysis of management-related ethical issues and decision-making action required for satisfactory resolution of these issues. Corporate actions are increasingly subject to media, public and government scrutiny. The nature of the constantly changing relationship between business and its major constituencies will also be a focus of this course. The ethical, political, economic, social, technological, environmental and legal considerations of various managerial decisions will be investigated. The role of ethical leadership and how it relates to corporate purpose and corporate social responsibility will be a major theme of this course.
MSM 552 - Managerial Communication Skills (3 hours)

Managerial communication is a critical and central competency in the global workplace of the twenty-first century. Managerial communication pertains to the movement of information and all of the skills that facilitate it – speaking, writing, listening, and the process of critical thinking. This course exposes students to the theory and practice of applied managerial communication in organizations and is designed as a seminar to facilitate self-directed learning through interactive lectures, student-led discussions and reflective dialogue. Managerial Communication Skills prepares graduate students for the communications challenges in twenty-first century organizations by learning and applying written and oral communication principles to the roles they play as managers. Topics include the role of perception in communication, aligning communications to unique audiences, developing business proposals and justifications, presenting data, and ethics in organizational communications.

MSM 553 - Principles of Accounting & Finance (3 hours)

This online course is designed to introduce non-financial managers to the practice of financial management in a practical, straightforward manner. The content of this course includes assessing the financial health of the firm, planning for future financial performance, analyzing methods to finance the firm's operations, and evaluating investment opportunities. This course should provide students with a solid understanding and application of financial terminology, principles, and analytical tools to make sound financial decisions in order to improve the performance and value of the firm.

MSM 554 - Human Resources Management (3 hours)

MSM 555 - Change Management and Innovation (3 hours)

MSM 556 - Managerial Judgment and Data-Driven Decision Making (3 hours)

This course presents students with critical problem-solving methodologies, including field research and data collection methods that enhance organizational performance. Topics include quantitative analysis, statistical and quality tools. Students will improve their ability to use data to make informed decisions. Students will develop skills and insight into making effective strategic, financial, and management decisions including awareness of hazards of decisions, issues of rationality, and risk taking.

MSM 557 - Developing and Managing Teams (3 hours)

MSM 558 - Project Management (3 hours)

Global competition has created increasing pressure for organizations to be more efficient and effective. Project lift cycles are shorter due to competitive pressures. This course will teach effective project management – how to get things done in organizations. Student will learn and apply behavioral and managerial approaches to plan and execute effective projects. This course examines the aspects of project risk, cost and schedule management. It identifies the management processes required to ensure the project is completed within budget and on schedule. The focus is on the triple constraints of cost, scope and time. It is designed to provide the fundamental knowledge required to cost a project, develop a project plan, and allocate the necessary resources to manage a project. The course also establishes the means to analyze risks and opportunities within projects, and identifies methods for responding to risks. In addition, the course examines other aspects of managing product performance, including quality, human resources, communications, and procurement.

MSM 559 - Interpersonal Influence, Power, Negotiation and Deal-Making (3 hours)

MSM 560 - Operations Management (3 hours)

As goods and services are produced and distributed, they move through a set of inter-related operations or processes in order to match supply with demand. The design of these operations for strategic advantage, investment in improving their efficiency and effectiveness, and controlling these operations to meet performance objectives is the domain of Operations Management. The primary objective of this course is to provide students with an overview of this important functional area of business.

MSM 561 - Marketing and Management Strategies (3 hours)

This course offers an introduction to tools for strategic marketing and management. It provides a review of the complexities involved in determining and implementing long and short term strategies that create strategic competitive advantage through providing superior value to various constituencies. This is accomplished through an assimilation of prior knowledge gained throughout your experience and education and integrates the importance of developing strategic marketing capabilities and the requirement of leadership excellence. As a result, this is designed to help you excel in your career. This course assumes a general management perspective and considers the entire spectrum of interrelationships between external influences versus internal capabilities and fit. This complements the career experiences and educational curriculum within each functional area (i.e. Finance, Marketing, Logistics, Accounting, HR, etc.). Specifically, this course explores how organization performance is affected by strategic marketing, leadership and organizational capabilities.

MSM 562 - Applied Management Capstone Project (3 hours)