Advisory Board
UIndy's Advisory Board for the Human Resource Development & Administration program serves to enhance the student experience and contribute to the future of the HR profession by providing input on curriculum as well as connections to internship and employment opportunities.
---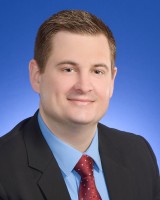 Chris Guess
HR Director
Flaherty & Collins Properties
Chris oversees the Human Resources Department and Payroll Operations of Flaherty & Collins Properties. His responsibilities include new hires, benefits, employee relations, recruitment, training and development. Chris also ensures policies and standard operational procedures are being followed and that Flaherty & Collins Properties is current with workplace laws.
He enjoys attending IU basketball and Notre Dame football games, playing golf, traveling, and spending time with friends and family.
Professional Experience
Prior to joining the Flaherty and Collins team, Chris was the Human Resources Manager at Executive Management Services, Inc. His experience includes:
Executive Management Services, Inc., Human Resources Manager
Executive Management Services, Inc., Human Resources Specialist - Benefits and Risk Management Coordinator
Executive Management Services, Inc., Human Resources Assistant
Education
BS, Business Management, Oakland City University
---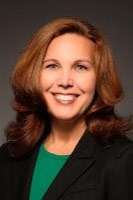 Ellen Humphrey
Senior Vice President of Human Resources
Appirio
Ellen Humphrey is the Chief People Officer of Healthx, focusing on employee engagement, corporate culture, and change management. She has nearly 20 years of experience leading global human resources teams for corporations across the high-tech, financial, and energy sectors. Ellen's previous roles include SVP of Human Resources at Appirio, a global technology services company, and VP of Global Talent and HR Operations at software firm Salesforce (previously ExactTarget).
Ellen's passion for girls' and women's issues directs her activities outside the workplace. She serves on the board of Girls Inc. of Greater Indianapolis, whose mission is to inspire all girls to be strong, smart and bold. She is also a 500 Circle member and mentor for the Pass the Torch for Women Foundation, dedicated to a world where all women are equitably represented at all levels of leadership of business and government.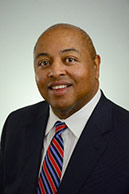 James Keough
Senior Director of Human Resources
Indianapolis Airport Authority
James M. Keough, Jr. serves as the Senior Director of Human Resources at the Indianapolis Airport Authority. James is responsible for all aspects of human resources, including talent management, employee development, succession planning, and employee engagement.
Previously, James was with the Gannett Co. Most recently, James was Vice President of Human Resources. He was responsible for all human resources activities for Gannett properties throughout the state of Indiana. This included Gannett properties in Lafayette, Muncie, Richmond and several Gannett businesses in Indianapolis.
Mr. Keough also was responsible for labor relations for 10 Indiana-based labor unions. These included the Teamsters, GCIU and IBEW. During his 13-year stint with Gannett, James also held the positions of Director of Human Resources, Senior Director of Human Resources and Manager, Employment and Employee Relations. James won a Gannett's Presidents Ring in 2007 for performance.
Prior to joining Gannett, James worked for Resorts Condominiums International. During his four years with this organization, James served as Supervisor, Employee Relations, North America, Senior Employee Relations Representative, and Senior Employment Counselor. James was selected to participate on an international team responsible for a European Call-Center Consolidation project. This involved conducting labor assessments in Belgium and Scotland. Mr. Keough has also worked for a division of the American Express Company in Human Resources and the Dow Chemical Company in Corporate Affairs.
He has a degree in journalism from the Indiana University School of journalism, and began his professional career as a sports writer in South Florida working for the Fort Lauderdale News/Sun Sentinel.
---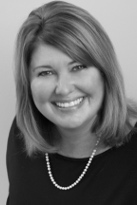 Kristen Miller, SPHR
As a professional in the field of human resources for over 25 years, Kristen Miller has served businesses both large and small in the U.S. and internationally. As a Certified Life Coach® & Insights® facilitator, Kristen enjoys helping others grow personally and professionally. Her industry knowledge is varied, having held positions in education, high-tech, broadcasting, health care, manufacturing, construction and several other industries. Most recently, Kristen served as Vice President of HR for HighPoint Global and Director of Human Resources for both Emmis Communications and Park Tudor School, supporting all organizations through periods of significant change. In these roles, she used great care in respecting culture while also working to ensure legal compliance. As a manager within Fortune 100 company IBM, she managed the human resources process during a period of several acquisitions and divestitures. During her career, Kristen has attained the following designations:
SHRM – CP (Certified Professional in Human Resources)
SPHR (Senior Professional in Human Resources)
CoachU® Graduate
Insights® Discovery Evaluator
7 Habits of Highly Effective People™ Certified Facilitator
With these designations, Ms. Miller has mastered the art of facilitation, leading others through workshops of various topics, from legal compliance to interpersonal communication.
Kristen is also a speaker for local and national conferences and various company meetings.
In her spare time, Kristen enjoys time with her husband and three sons. They are all involved in the sport of hockey in various ways. She also volunteers as a tutor through United Way, has served on the board for Families First, and enjoys working with her dog, Lucy, as they train her for certification as a therapy dog.
---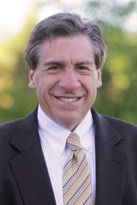 Dr. Josh Plaskoff
Dr. Josh Plaskoff has almost 30 years of experience helping large organizations, in both the private and public sector, improve performance through organizational transformation. Currently, he is Vice President, Leadership Development at KAR Auction Services. Prior to joining KAR, he served as Director of Learning and Experience Design for HighPoint Global, a company specializing in citizen and employee experience solutions for the Federal Government. His business experience spans multiple industries. He led the user learning community strategy at ExactTarget (now SalesForce), the learning organization and leadership development program at Emmis Communications, the corporate organizational learning strategy for Eli Lilly and Company and service training at Xerox Corporation. He has also consulted for a number of multinational corporations and non-profits. Dr. Plaskoff was previously a faculty member of the Kelley School of Business at Indiana University and a former Fellow of its Randall L. Tobias Center for Leadership Excellence. He has written and spoken extensively on organizational learning, change, and culture and on citizen and employee experience. He received his undergraduate degree from UC Davis, his M.S.Ed. from the University of Southern California, and his Ph.D. from Indiana University. He lives in Carmel, Indiana and can be reached at jplaskoffphd@aol.com
---
Natalie Roberts
Senior Vice President
Monarch Beverage
Natalie Roberts is the Senior Vice President for Monarch Beverage. In her role with Monarch, she is involved in the development and implementation of short and long-range goals and objectives for the company. Her specific responsibilities include Creative Services, Finance, Customer Service, Risk Management, Human Resources, and Public & Government affairs.
Roberts began with Monarch Beverage as an intern in 1994. Throughout her career with Monarch Beverage, Roberts has held several positions, including: Sales Representative, District Sales Manager, Trainer/Recruiter, Director of Human Resources, Project Manager, VP of Marketing, and VP of Human Resources.
Roberts received her MBA from the University of Indianapolis and her undergraduate degree in Marketing from Franklin College. She serves on several boards including the 500 Festival and the Bosma Visionary Foundation.
---
Debby Routt
Vice President of Human Resources
OneAmerica Financial Partners, Inc.
Deborah (Debby) Routt is a driven professional with more than 30 years of human resource experience. Her diverse background includes industries ranging from auto insurance, timeshares and mortgage to mutual insurance. She has a proven track record of leading high performance teams, developing and implementing strategic plans and effective change management.
In her current role at OneAmerica, Debby oversees a team of 40 HR professionals that support more than 1,900 employees nationwide. She is leading the charge to enhance the employee culture at the organization and is responsible for introducing workplace flexibility guidelines, the development of a culture of wellness, the creation of an in-house HR service center, and the implementation of talent engagement and diversity/inclusion strategies.
Colleagues know and respect Debby for her high integrity, collaborative spirit, creative energy and ability to adapt to change. A team player, Debby serves on several committees within OneAmerica, is active in the Indianapolis community HR professional network and a member of the steering committee for Women United and the executive leadership team for the annual Pass the Torch Relay event focused on the importance of mentoring of women.
---
Sheila Simpson
Global HR Business Partner for Operations, Legal and Government Affairs
Dow AgroSciences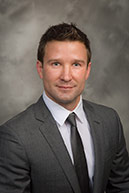 Chris Stolte
Director of Human Resources
F.A. Wilhelm Construction
Chris is currently employed by F.A. Wilhelm Construction Co., Inc. as the Director of Human Resources. He has 10 years of HR experience primarily in the building maintenance industry and found his way into the discipline after graduating from Ball State University with a bachelor's degree in Psychology and Philosophy. He enjoys working with people and figuring out what motivates them in order to find the best and brightest.
When he can find the time, Chris tries to stay as active as possible, playing soccer, mountain biking, kayaking, and participating in the occasional obstacle run.