As a Division II school, UIndy offers athletic scholarships and competitive sports. We have 21 NCAA Division II teams, more than half of which advanced to NCAA postseason play in 2013-14. Our Hounds brought home 29 individual All-America honors, and six teams were ranked in the top 20 nationally. Overall, UIndy finished fourth nationally in Division II in the Learfield Sports Directors' Cup, ranking as one of the best athletic programs in the country.
UIndy athletes are equally committed to excelling in the classroom, with an overall athletic department GPA of 3.23. And, during 2013-14, 224 student-athletes were named to academic honor rolls, including five Academic All-Americans and two GLVC Scholar Athletes of the Year.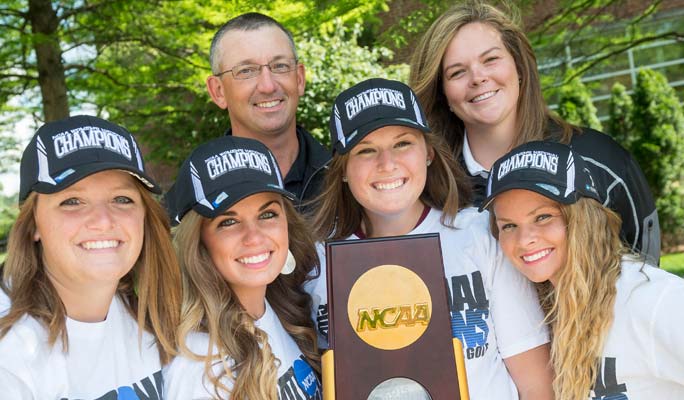 UIndy is an NCAA Division II school, and we fully subscribe to the DII philosophy of Life in the Balance. DII schools develop well-rounded student-athletes. We emphasize the student's academic performance by controlling the length of the athletic seasons, the practice schedules and the number of road trips.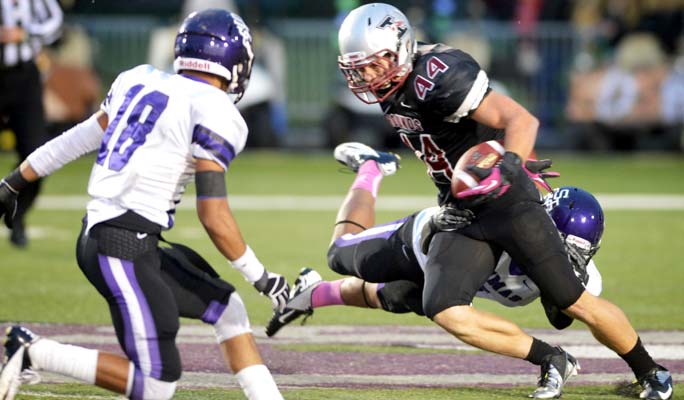 At UIndy, we expect our students to go pro in life. As a student athlete, you'll compete at the highest level while also experiencing college to its fullest. So, join a club, volunteer or learn a musical instrument. And don't worry—you'll have plenty of time to hit the books too. In fact, our student-athletes are some of our highest-achieving students.
Start your Greyhound career ►