Event Ticketing Center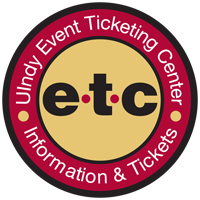 UIndy's Event Ticketing Center (E.T.C.) facilitates ticketing and reservations for most ticketed events on campus except athletic events. Please call our ticketing and information line for performance times, venues and other information.
Location: Ransburg Auditorium lobby (east entrance to Esch Hall)
Hours: Monday-Thursday, 11 a.m. to 5 p.m.; Friday, 11 a.m. to 3 p.m.
Ticketing and Information Line: 317-788-3251
Free preview: April 21, 8 p.m.
Ticketed performances: April 22-24 and April 28-30
Esch, Ransburg Auditorium (seating is limited due to special seating configuration)
Synopsis: In October 1998 a 21-year-old student at the University of Wyoming was kidnapped, severely beaten and left to die, tied to a fence in the middle of the prairie outside Laramie, Wyoming. His bloody, bruised and battered body was not discovered until the next day, and he died several days later in an area hospital. His name was Matthew Shepard, and he was the victim of this assault because he was gay. Moisés Kaufman and fellow members of the Tectonic Theater Project made six trips to Laramie over the course of a year and a half in the aftermath of the beating and during the trial of the two young men accused of killing Shepard. They conducted more than 200 interviews with the people of the town. Some people interviewed were directly connected to the case, and others were citizens of Laramie, and the breadth of their reactions to the crime is fascinating. Kaufman and Tectonic Theater members have constructed a deeply moving theatrical experience from these interviews and their own experiences. The Laramie Project is a breathtaking theatrical collage that explores the depths to which humanity can sink and the heights of compassion of which we are capable. Warning: This production contains adult language and content that some may find inappropriate.
Advance reservations are recommended for all performances.
Admission: $12 general; $10 for alumni, senior citizens, groups of 8 or more, non UIndy students with ID; free for UIndy students, faculty and staff with ID; $6 on half-price second Thursday.
---
Information about attending UIndy Arts events
We are happy to answer any questions you may have regarding a UIndy Arts performance. The information listed below may help you plan, or feel free to call us at the number listed above.
What to wear
Some patrons wear jeans, while others dress up. It's up to you.
Purchasing tickets
Tickets may be purchased at the E.T.C. during regular business hours or at the performance venue one hour prior to most productions, excluding the Department of Theatre's annual dinner theatre. Tickets for that performance must be purchased in advance.
L/P credit for UIndy students
Student representatives from the Lecture Performance Series will be located in the lobby prior to every performance to distribute L/P slips. You must remain for the entire performance. Afterward, you may return the slip to the L/P representative.
Leaving unexpectedly
If possible, please try to leave during a scene change or between musical numbers to cause the least amount of disruption to other patrons and the performers. If you wish to return to the production, please ask an usher for assistance.
Phone calls & texting during performances
It is never appropriate to have a phone conversation or to text during a performance. These activities are disruptive to other patrons and the performers. Electronic devices can also affect sound equipment and communication systems, so please turn phones off (not just on silent or vibrate).
Taking pictures or videos
Photographing or recording of sound or video, without prior permission from UIndy officials, is strictly prohibited. For permission, please contact the specific department that is producing the performance.
Bringing children
As a courtesy to other patrons and the performers, please do not bring infants or preschoolers to the production. Some of our performances are not appropriate for children. Our advertising will typically note when a production contains adult language, themes or situations. If you have questions about a specific production, call the E.T.C. at 317-788-3251 during the times listed above.
Food & drink
Refreshments are typically not offered at UIndy productions. Please do not take food or drinks, other than bottled water, into any performance venue or gallery.
Other questions?
Call the E.T.C. at 317-788-3251 or visit during the times listed above.