About the PsyD Program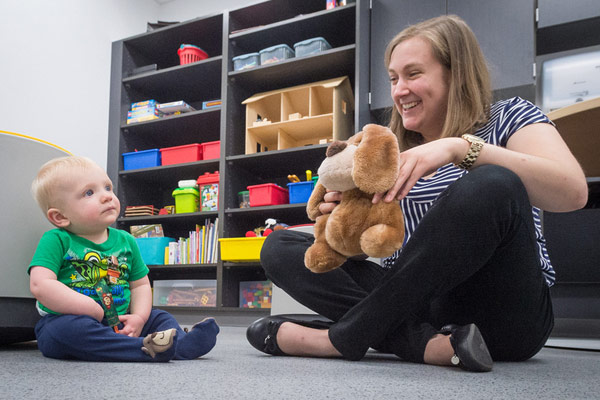 UIndy's highly regarded PsyD program gives students a solid foundation of core knowledge, along with the assessment, intervention and research skills necessary to successfully practice in the field.
Format
The PsyD program is taught in a traditional classroom setting, using a combination of lecture and hands-on coursework.
Program length
The PsyD without MA (3+1) is 111 credit hours and can be completed in four years. The PsyD with MA (4+1) is 120 credit hours and can be completed in five years. To complete the program in the minimum amount of time, students must attend full-time during the academic year and summers. The final year of each program option consists of an internship and dissertation research (if not completed by that point).
See degree completion options ►
Tuition, assistantships & financial aid
Tuition for the PsyD program for the 2017-18 academic year is $898 per credit hour. *subject to change
See the Tuition, Assistantships & Financial Aid page for additional fees, assistantship and fellowship opportunities, and information about financial aid for graduate students.
Curriculum
The School has adopted a practitioner-scholar model of professional education that focuses on educating and training students for general clinical practice in psychology. The curriculum has been designed within the guidelines for professional psychologists established by the American Psychological Association (APA). The PsyD curriculum develops a solid foundation of core knowledge and assessment, intervention, and research skills through a structured sequence of classes and experiences. As students progress through the curriculum, they are exposed to more applied, broad-based, and sophisticated course content.
In the final year, students have the opportunity to develop expertise in a concentration area and to select elective courses. Although individual courses focus on different aspects of the professional practice of psychology, recurrent themes such as the integration of theory and practice, the relationship of assessment to intervention, respect for individual and cultural diversity, scholarly inquiry, ethical practice, and professional problem solving are consistent across the curriculum.
When can I start?
New PsyD students begin in the fall semester each year. Qualified applicants who apply by Nov. 30 will receive preferential treatment for early interviews. The deadline for applications and all supporting materials is Dec. 30.