About the Master of Social Work (MSW) Program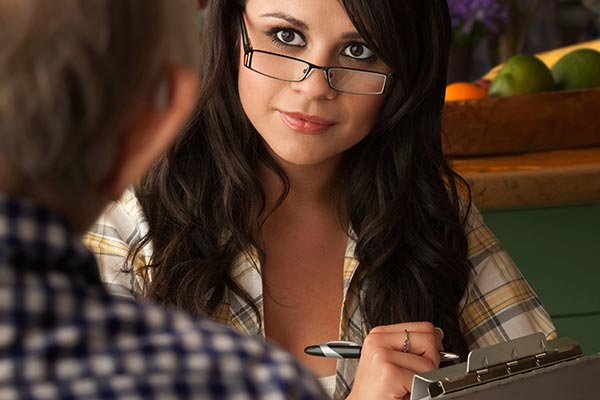 A Master of Social Work degree prepares you for advanced specialized clinical practice and leadership roles. UIndy's MSW program helps you develop advanced skills for working in diverse communities and gives you a broad perspective on the field of social welfare. The MSW builds on our highly regarded BSW program and features small classes, engaged faculty, and significant opportunity for community outreach and collaboration with UIndy's health sciences and psychology programs, an innovative approach in the state of Indiana.
Program length
The MSW is either one or two years, depending on your bachelor's degree credentials. The Regular Standing two-year program is 60 credit hours and is open to anyone with a bachelor's degree who meets the admission requirements. The one-year Advanced Standing program is 36 credit hours and is available to those who have completed their BSW within the past five years from a CSWE-accredited program.
Tuition
Please contact socialwork@uindy.edu for tuition information.
Curriculum
You can choose one of two concentrations: Behavioral Health or Families & Children. Both concentrations provide additional specialization in that area of social work, and the curriculum allows you to take elective courses from other disciplines, such as gerontology or psychology.
The Behavioral Health concentration prepares students for culturally responsive practice in a wide variety of integrated behavioral health settings where behavioral health and medical providers work together, especially primary care settings. Students study interprofessional practice and other advanced practice skills, including evidence-based modalities to prepare for social work practice in integrated behavioral health settings as well as traditional mental health settings. Core topics include assessment models of mental health and substance use, harm reduction, skills in crisis intervention and suicide risk-assessment, policy related to mental health and substance use prevention and intervention, and key clinical interventions and skills. The formal, yet evolving, relationship between UIndy and Community Health Network will present many unique placement and other opportunities for students.
The Families and Children concentration prepares students for culturally responsive practice with families and children primarily served in public and private child welfare agencies and clinics as well as schools. Most of these families and children have experienced child maltreatment. Many of these families have also experienced poverty, domestic violence, mental illness, and substance abuse. Students learn intervention skills focused on building upon individual and family strengths, and promoting the safety, permanence, and well-being of families and children.
The program requires you to complete two practica. Because a successful practicum experience is important to both the student and the agency, UIndy works with you on an individual basis to help ensure a good fit in your practicum locations.
When can I start?
The MSW program at UIndy provides several curriculum options and start times. The Regular Standing, part time, and Advanced Standing MSW programs accepts new cohorts every Fall and Spring semester.
---
*Pending final approval from the Higher Learning Commission.